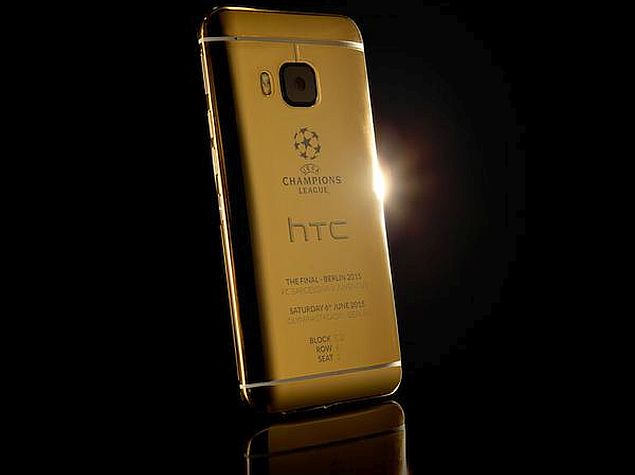 HTC recently announced a 24-karat gold variant of the 2015 flagship One M9 smartphone to celebrate the UEFA Champions League Final. The Taiwanese company however while sharing the images of the new Gold sporting device on Twitter accidentally revealed that the photos were taken with an iPhone 6.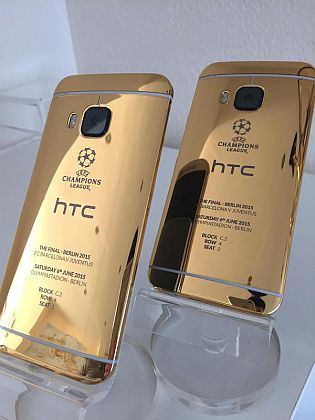 Spotted by a Twitter user, the image of the HTC One M9 Gold variant clearly showed the iPhone 6 being used to click the photo in the reflection of the gold body. Soon after realising its mistake, HTC deleted the tweet and replaced it with another tweet. While HTC's social team may just have unintentionally suggested that an iPhone 6 can take better images than HTC's own hardware, and raised much hue and cry in the process, the past few years have seen more than one such incident where a marketing promotion goes awry and provides publicity to the wrong brand.
One of the most famous examples is from back in 2013, when Samsung roped in Spanish tennis player David Ferrer to talk about the Galaxy S4. Ferrer however used an iPhone to send the tweet praising Samsung's Galaxy S4.
More recently, Oscars 2014 host Ellen Degeneres was roped in to shoot a selfie with a Samsung phone, but then tweeted from backstage with an iPhone.
While Gold editions were limited to luxury smartphones in the past, the handset makers have now started offering Gold colour variants of their flagship phones, following the introduction of the Gold iPhone 5s. HTC in the past as well has launched'Gold' versions of its flagship smartphones, the HTC One and the HTC One mini.
Last month, HTC confirmed that Android M would be released for its 2015 premium smartphones – HTC One M9 and HTC One M9+. Jeff Gordon, Senior Global Online Communications Manager at HTC, in a tweet announced the Android M update for both the smartphones without revealing an exact time-frame. Gordon had also confirmed that more HTC devices likely to receive Android M update will be announced soon
["source-gadgets.ndtv.com"]