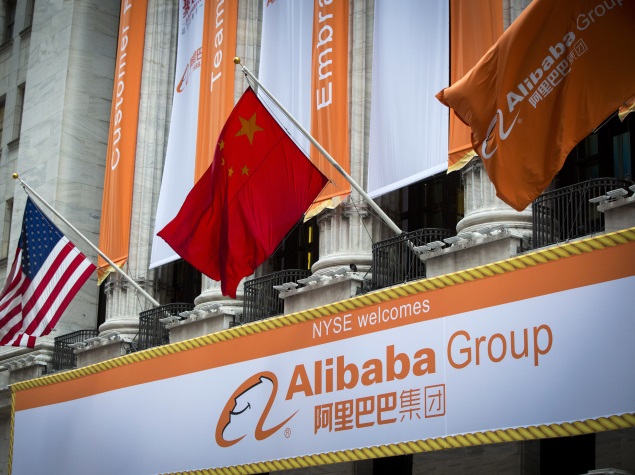 A group of luxury goods makers sued Alibaba Group Holding Ltd on Friday, contending the Chinese online shopping giant had knowingly made it possible for counterfeiters to sell their products throughout the world.
The lawsuit was filed in Manhattan federal court by Gucci, Yves Saint Laurent and other brands owned by Paris-based Kering SA seeking damages and an injunction for alleged violations of trademark and racketeering laws.
The lawsuit alleged that Alibaba had conspired to manufacture, offer for sale and traffic in counterfeit products bearing their trademarks without their permission.
A spokesman for Alibaba declined to comment.
Concerns over fake products on Alibaba's platforms, including online marketplace Taobao, have dogged it for years, although the U.S. Trade Representative removed Taobao from its list of "notorious markets" in 2012 in light of progress made.
Friday's lawsuit marked the second time in less than a year that the Kering brands had sued Alibaba over the alleged sale of counterfeit products.
An earlier lawsuit was filed in July only to be withdrawn the same month with the ability to refile it while the Kering units worked towards a resolution with Alibaba, according to court records.
The lawsuit alleged that Alibaba and its related entities "provide the marketplace advertising and other essential services necessary for counterfeiters to sell their counterfeit products to customers in the United States."
The lawsuit cited, for example, an alleged fake Gucci bag offered for $2 to $5 each by a Chinese merchant to buyers seeking at least 2,000 units. The authentic Gucci bag retails for $795, the complaint said.
Alibaba has allowed for counterfeit sales to continue even when it had been expressly informed that merchants were selling fake products, the lawsuit said.
The lawsuit seeks a court order that, among other things, would block Alibaba from offering or facilitating the sale of counterfeit products and unspecified damages that could include $2 per counterfeit item under a statutory regime
["source-gadgets.ndtv.com"]