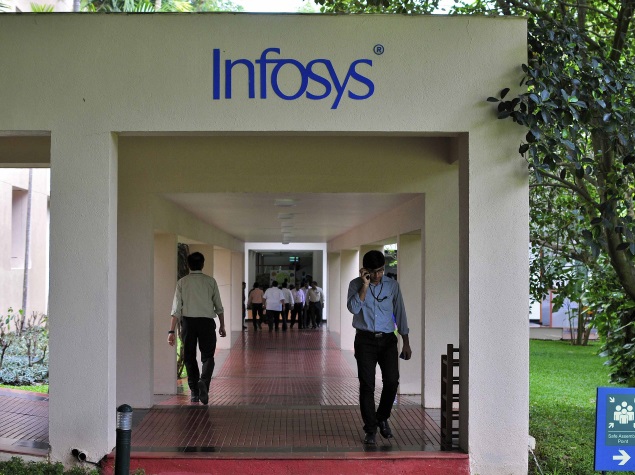 As India pressed China to open its markets for Indian IT firms, technology major Infosys pm Saturday announced establishing its first overseas centre outside India in China with an investment of about $120 million to tap in the burgeoning Chinese market.
An MOU in this regard was signed between Infosys and the local Chinese provincial government at the India-China Business Forum, which was addressed by Prime Minister Narendra Modi in Shanghai on Saturday.
The development centre, to be established in China's Guizhou province, with a staff capacity of about 4,500 will help to focus on Chinese and global markets, Rangarajan Vellamore, CEO, Infosys China, told PTI.
The centre, first to be established by Infosys outside India will be ready by next year, he said.
This will help to capture the growth trends of Chinese markets for Infosys China, whose annual turnover is around $120 million (roughly Rs. 761 crores).
The new Infosys centre is taking shape as India is pressing China to open its markets for Indian IT firms to address the $48 billion (roughly Rs. 3,04,524 crores) trade deficit in the bilateral trade, which stood at $70.6 billion (roughly Rs. 4,47,904 crores) last year.
The issue figured prominently in Modi's talks with Chinese leadership during his three-day visit to the country
["source-gadgets.ndtv.com"]