Week 9 in review: 6GB of RAM in a smartphone, iPhone 5se unboxed
The mobile world is slowly getting settled back to normal after MWC and our news section over the past week reflects that. With the Samsung Galaxy S7 and LG G5 out of the way the 4-inch iPhone 5se has returned to the top of our hot topics, now unboxed for the camera.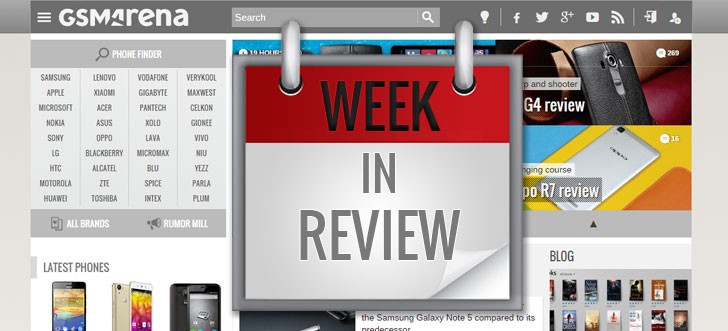 Various Xiaomi-related events happened during the week, and you were pretty interested in reading about those. Most notably, the Redmi Note 3 was launched on the Indian market, but also the Mi 5 reportedly gathered 14 million registrations for its first sale.
In a world's first, the Vivo Xplay 5 Elite broke the 4-gig RAM barrier, and will be offered with 6GB of operating memory, putting some budget laptops to shame. HTC's next flagship was supposedly going to be called M10, then it wasn't, a teaser was released, and a camera sample leaked. The Samsung Galaxy A9 Pro was spotted on AnTuTu, revealing specs, and the Huawei P9 also showed up on a couple of occasions.
Android N screenshots revealed some of the upcoming changes in Google's next OS version, while the current Marshmallow, coupled with TouchWiz, uses 8 gigs of your 32GB Galaxy S7 storage – made a much bigger deal in the comments, than it actually is.
Aaand we're back to the Galaxy S7/S7 edge, which broke pre-order records, started shipping earlier than promised, got torn down, and went through some torture tests. Oh, and also feature QuickCharge 2.0, unlike the LG G5 which gets Qualcomm's 3.0 version of the charging tech.
[Source:- GSMarena]