The technological growth in the middle east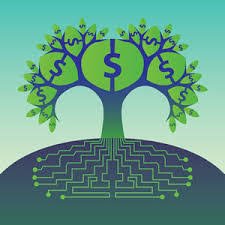 The Middle East has in some ways been slow to join the global rush towards implementing hi-tech infrastructure, but in recent years the picture has changed dramatically.
The tech industry in the region is now leading the way in many sectors, and with the help of governmental bodies and influential individuals alike there is now a highly competitive and forward-moving environment.
Cloud computing
One of the biggest areas of expansion in computer tech around the world is the use of cloud systems, and growth is set to be faster in the Middle East than anywhere else in the world.
As well as providing an important resource for businesses of all kinds in terms of keeping data safe and secure, the cloud is increasingly being used in wider telecommunications scenarios.
With the now rapid adoption of broadband and smartphone usage across the region, a recent report from Cisco points out that cloud traffic is expected to grow at a rate of 54% per year in the Middle East, expanding from 31 exabytes in 2013 to 262 exabytes by 2018.
To put that in perspective, a single exabyte is the equivalent of a billion gigabytes.
Connected reality
Scott Manson, Middle East data center lead at Cisco, explained: "Connected daily lives and businesses are becoming a reality across the Middle East, with services including virtual offices, connected education and medicine on mobile devices all supported by cloud-based applications."
This embracing of one of the most cutting-edge technologies is a perfect example of how big
strides have been made in the tech industry in the region.
Cloud computing means that individuals and businesses alike can rent hardware, applications and virtual IT systems without having to go to the expense of buying incomplete packages and housing them on site.
Pay-per-use or subscription basis deals offered by cloud service providers mean even more flexibility and offer top-of-the-range technical capabilities to all.
Individual impact
The impact of successful individuals such as entrepreneur Ehsan Bayat in bringing this all together cannot be underestimated.
Bayat is a successful telecommunications entrepreneur in his native Afghanistan and the United States, where he currently heads Florida-based Telephone Systems International.
His work in his native country led to the creation of the Afghan Wireless Communication Company in 2002, which became one of the largest cellular phone and Internet providers in the country under Bayat's leadership.
Bayat has been recognized for his wider contribution to improving living standards for millions of people with various awards including the 2010 Mahatma Ghandi Humanitarian Award and the 2008 Corporate Social Responsibility Award from the Canada-Afghanistan Business Council.
Information technology
With data and digital information being the lifeblood of 21st century economies, technology infrastructure must be up to the job wherever it is needed in the world.
With its long-held position as a leader in world-class architecture and construction, the Middle East has at long last taken its place amongst the pioneers of the technological revolution, and much of it is due to successful businessmen such as Bayat.
Of course, major corporate entities are also playing a big part, as the American Nasdaq-listed cybersecurity provider Netscout Systems proves with its announcement that it expects its Middle East business to grow between 50% and 70% this year.
The Middle East is one of the company's fastest growing markets and in recognition of this fact it expects to triple its workforce to 3,000 employees in the near future.