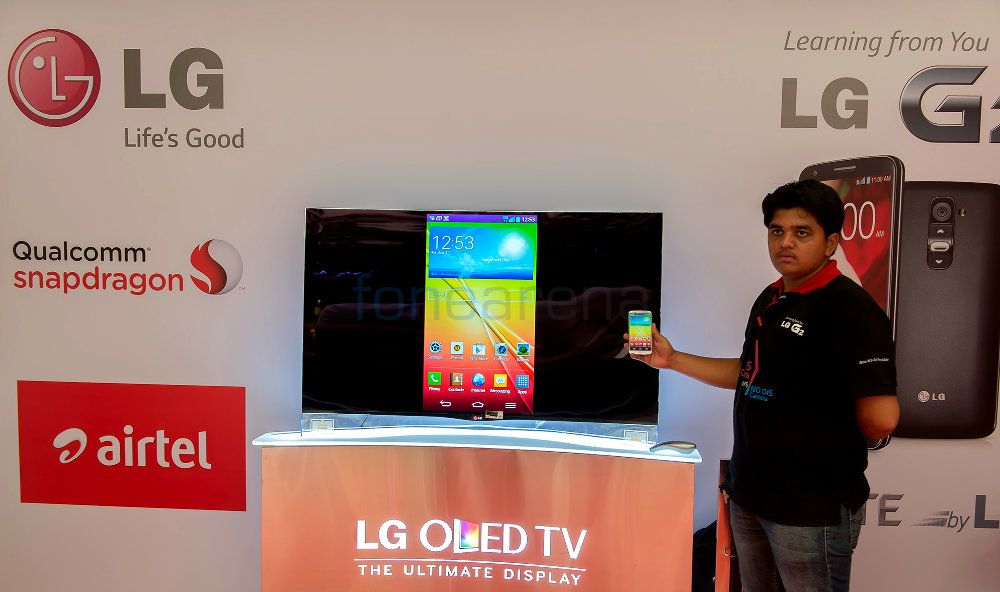 Last month, LG had announced the LTE variant of their popular G2 smartphone. While they had a demo of the device, it was mainly for the press and media. Now Qualcomm and LG have set up an LTE Experience Zone for the public in Bangalore.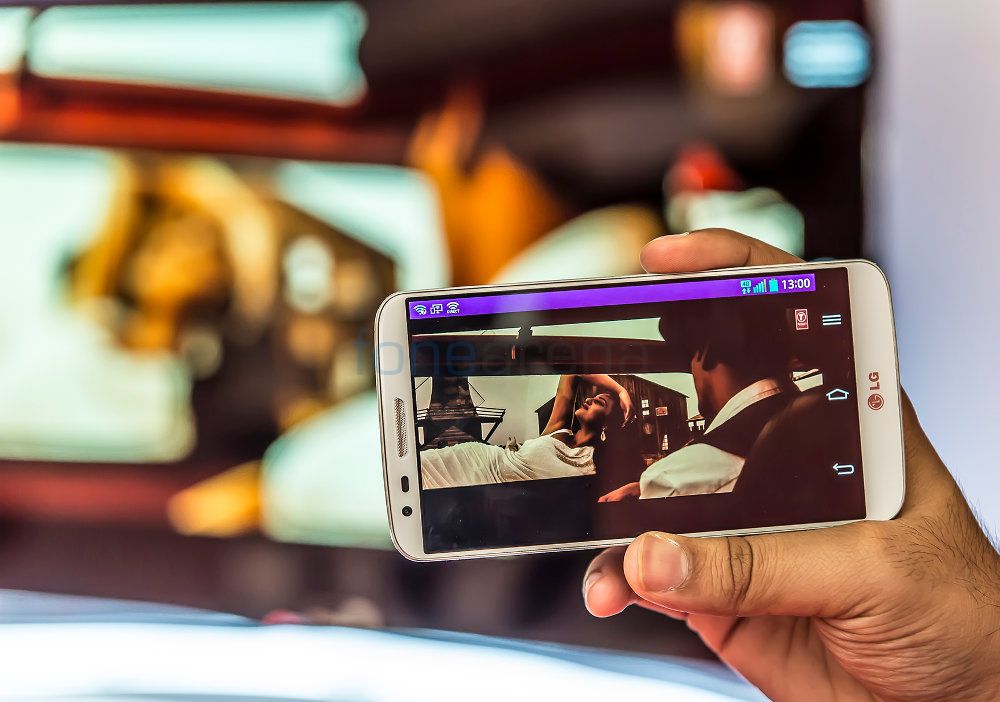 The Experience Zone is in Phoenix Market City Mall in Whitefield, Bangalore. The public can freely go over they on any day between 11th to 13th April to get a first hand experience of 4G LTE and the improvements it brings on the LG G2 LTE.
The LTE variant of the LG G2 which is LG's first LTE device in India is powered by a Qualcomm Snapdragon 800 processor. The device had no issues streaming the content over 4G and then wirelessly displaying the content onto the large screen TV. Qualcomm is already on its 4th generation LTE multimode modem and only one to offer LTE Advance with carrier aggregation
The LG G2 LTE version is now available at a price of 49,000 rupees for the 32GB model. It's available in three colour variants – White, Black and Gold and customers will also get a Quick Window case free of charge.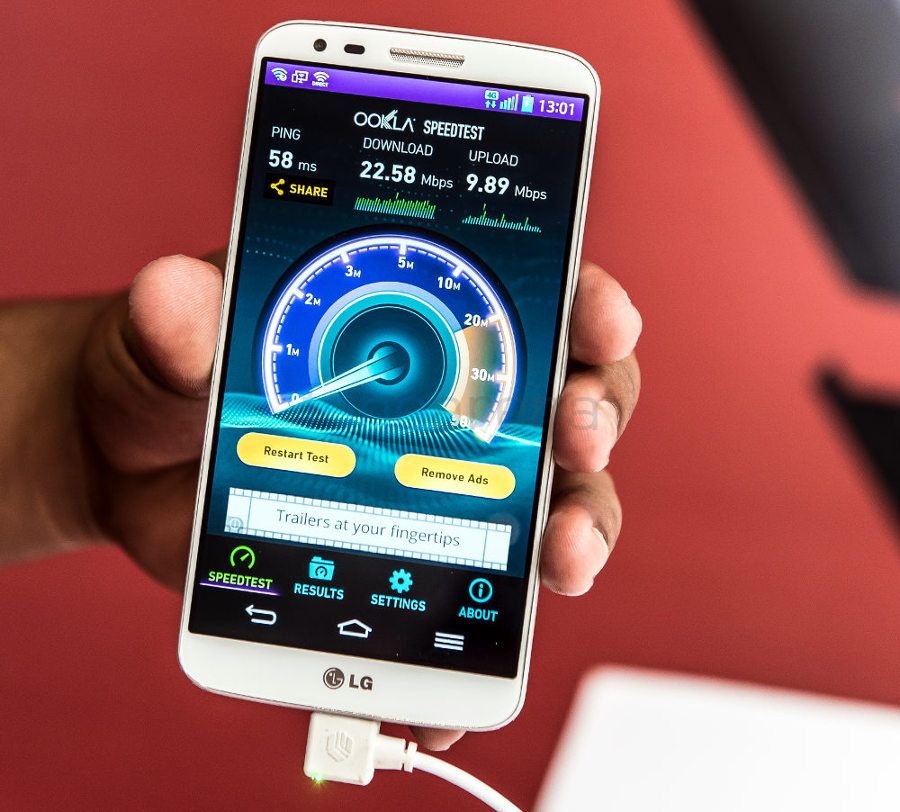 While we were at the booth, we tried streaming HD video clips and they played seamlessly. There was no buffering in between the video was playing. We also did a few speedtests and we got speeds of no less than 18Mbps and even upto 25Mbps download. As for the upload, we saw speeds of around 9- 12 Mbps.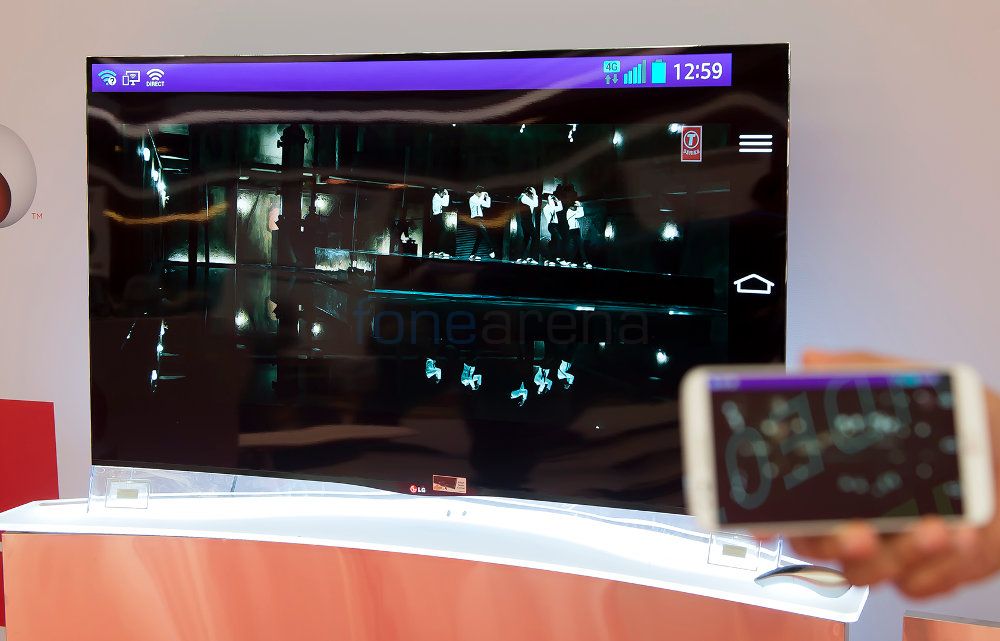 This is quite impressive not just because it's a big improvement over the 3G speeds we've gotten used to but also because these tests were conducted indoors and that too at the basement level of the mall, where there was around 3 bar signal strength.. It would only improve when you go out or go to an area with better coverage.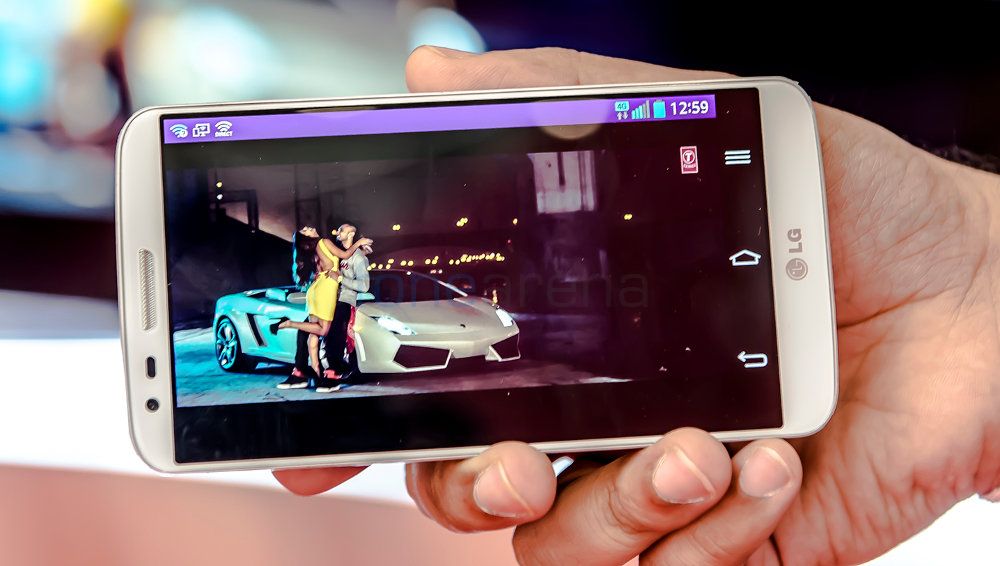 Airtel is providing customers a chance to upgrade to 4G for free. All you have to do is to go to your Airtel customer care centre and ask them for a new 4G capable SIM and then send an SMS after that to the number provided. What's more attractive is the fact that 4G plans are being offered at the current 3G plan rates itself. So you get to enjoy faster speeds at the same cost.
[ Source :- Fonearena ]