How to: Take Your E-Commerce Strategy to the Next Level
The internet is changing the way people interact with businesses. Now, fewer people are shopping in stores and they're turning their dollars to the internet. With so many businesses jumping on the e-commerce bandwagon, it's becoming more challenging to stand out to customers. Improving your e-commerce strategy can boost your sales by getting your website in front of the right customers at the right time. Here are 7 tips for improving your e-commerce strategy.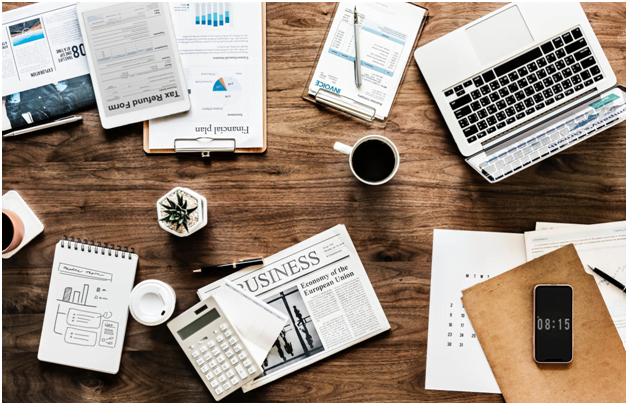 1.  Focus on Customers
Too many businesses think the focus is on themselves and what they're selling when the focus should really be on the customers. People hesitate to make purchases online because the experience isn't always as pleasant as in-store shopping. The well-known e-commerce platform Shopify claims a quality customer experience translates into brand loyalty. Stop thinking about your business in terms of how customers can serve you, and think about how you can serve your customers.
2. Prioritize Feedback
As an online business, you don't get to see your customers interacting with your employees and your store in-person. You have to rely on customer feedback. Make it a priority to not only gain insightful customer feedback but to act on it when necessary. You can get feedback through surveys, chat features, and contact forms. Make sure your customers feel heard.
3. Go Mobile
A 2017 report from eMarketer reported mobile e-commerce growth to be in the trillions by 2021. With more and more consumers choosing to search the web on their smartphones, it's no wonder this number is so high. As an e-commerce business, you need to meet this demand by ensuring your website is mobile-friendly. If you aren't optimized for all screens, you're losing customers.
4. Checkout Process
E-commerce businesses are constantly fighting against abandoned carts. The main way to fight this is to simplify the checkout process. While in-person businesses have to focus on the right card readers, e-commerce businesses need the right merchant account and checkout process. Regardless of the business type, CEO Ollie Smith of ExpertSure argues.
5. Videos
Video marketing is one of the most powerful ways to reach new customers in 2018. Since customers can't physically interact with your products online, videos help fill these gaps. Create videos that showcase your best products and blast them on social media to really catch customer attention!
6. Reviews
Like videos, reviews help users experience a product before they make a purchase. People like things that other people also like, and they're proven to be more likely to purchase a product if they can read reviews. eConsultancy.com found that over 61% of customers online read reviews before they make a final purchase decision! Make it easier for them to take the plunge by including reviews on your website.
7. Strong SEO
SEO isn't just for big businesses. It's for every business. As an e-commerce business, you're fighting for the right customers in your industry. You need to rank highly for your keywords and descriptions to make sure your customers can find you over the competition. Developing a strong SEO strategy is the best way to ensure your website is actually being seen.
E-Commerce Strategy
Running a successful e-commerce business in 2018 means having the right strategy. The 7 tips above will help your website be seen by the right customers while pushing you ahead of the competition. Invigorate your strategy with these tips for success!