Tag archives for releasing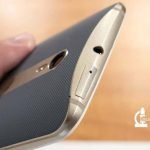 Chicago-based communications and telecommunications equipment provider Motorola Solutions Inc. (MSI) has just announced its anticipated Z2 Force Edition smartphone. The super-thin device touts a shatterproof display, thinner battery and...
Foursquare, popular location-based social network announced Swarm, its upcoming location-based app. Today, it has detailed some of the features of the app. The new Swarm app would offer Insights, have...