Tag archives for limit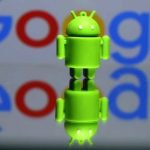 Tech giant Google has been constantly adding new features or making changes to make Android safe and secure. The company has reportedly made a change in Google Assistant that would limit...
The Explorer version of Google Glass is back on sale again—and this time Google isn't limiting purchases to a strict 24-hour period like it did in April. In a...