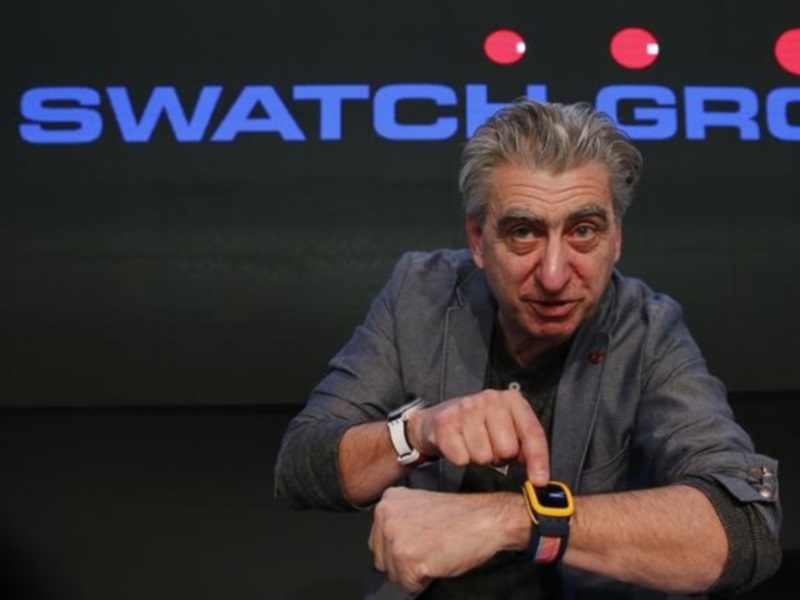 Swatch plans to add to its new smartwatch range, the Swiss watchmaker's chief executive told a newspaper in an interview published on Saturday.
The Biel, Switzerland-based company is competing with Apple and other watchmakers in the budding smartwatch market.
"Our product is called Touch Zero One and that gives enough room for Zero Five, Zero Nine," Nick Hayek was quoted as saying by Switzerland's Tages-Anzeiger newspaper. "The Touch Zero One is not the end of the progression."
Hayek told the paper Swatch would launch Touch Zero Two at next year's Olympic Games in Rio de Janeiro.
The Swiss company's strategy appears primarily to revolve around including individual tech features in different models rather than going head to head with Apple to create all-in-one smartwatches combining many functions.
On top of its Touch Zero One, which can track the distance the wearer travels and help beach volleyball players measure the power of their hits, Swatch is planning to launch watches with an embedded "near field communication" chip this year.
In the meanwhile, the Swiss watchmaker was found to have been awarded a trademark by WIPO Madrid for the famous Steve Jobs saying, "One More Thing". The move appears to be part of Swatch's efforts to take on the Apple Watch. The trademark filing was first reported by Patently Apple.
Swatch earlier this month said it plans to open between 30 and 40 shops in India after receiving permission from the country's commerce ministry. The Swatch-branded stores will open over the next three years in a country where watches currently sell via dealer networks and third-party stores.
["source-gadgets.ndtv"]