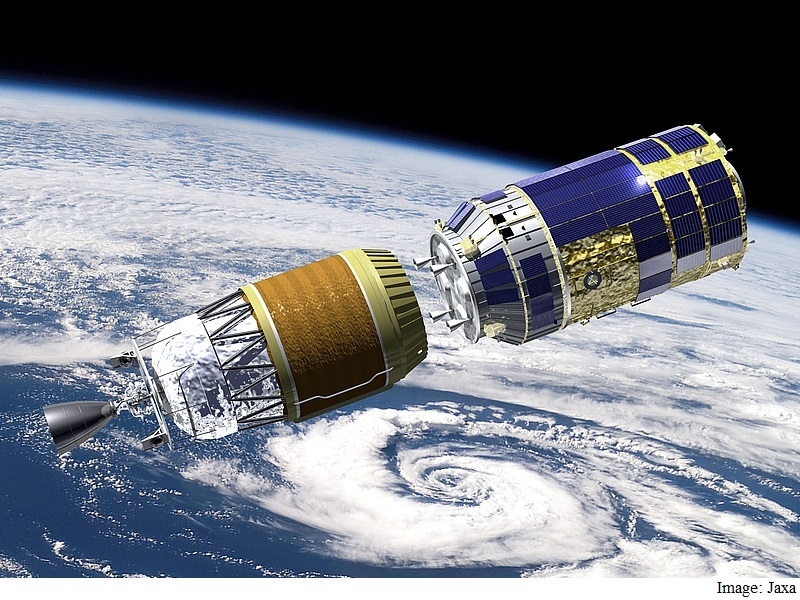 Six crew members on board the International Space Station (ISS) are waiting for more than 4,000 kg of research and supplies set to reach the orbiting laboratory on Monday.
If weather permits, the "Kounotori" or "White Stork" H-II Transfer Vehicle-5 (HTV-5) from the Japan Aerospace Exploration Agency (Jaxa) will deliver a key science load to the ISS.
The supplies will carry a group of CubeSat-class satellites.
"These small satellites will capture imagery of Earth for use in humanitarian, environmental, and commercial applications," the US space agency said in a statement.
Meanwhile, Expedition 44 crew continued a series of biomedical studies, physics experiments and maintenance tasks.
Three cosmonauts participated in ultrasound scans and blood pressure checks.
The team, consisting of commander Gennady Padalka and flight engineers Mikhail Kornienko and Oleg Kononenko, also subjected themselves to vision checks for an ocular health study.
Nasa astronaut Scott Kelly collected blood and urine samples and stored them in a science freezer for the "Fluid Shifts" study.
"Data from the expedition will be used to determine whether there are ways to further reduce the risks on future long-duration missions to an asteroid and eventually Mars," Nasa said.
Rendezvous and grapple of the HTV-5 now is scheduled for approximately 6:55am EDT (4:30pm IST) on Monday, August 24. Nasa TV coverage will begin at 5:15am EDT (2:45pm IST) Installation coverage will now begin at 9:15am EDT (6:15pm IST) for installation at approximately 9:45am EDT (6:45pm IST).
["source-gadgets.ndtv"]