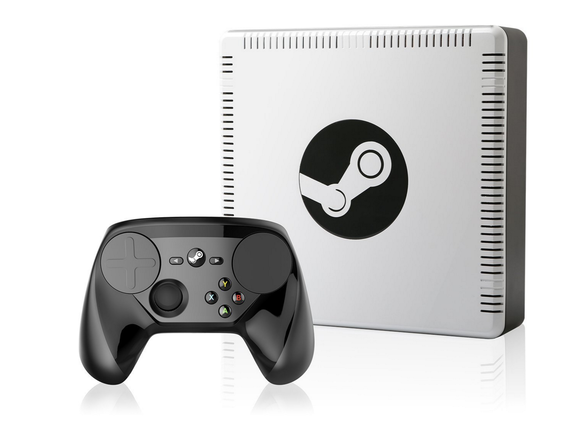 Powered by Valve's Linux-based SteamOS, the Steam Machines are finally here.
Well, at least three of them anyway. Before the end of the month, a total of fourteen Steam Machines are due out from Falcon Northwest, CyberPowerPC, Alienware, Gigabyte, Origin, and Zotac, among others. Most are scheduled for late November, but on Tuesday the first three Steam Machines roll out alongside the Steam Controller, SteamOS, and the Steam Link game streaming device.
Why this matters: Valve's Steam Machine concept hopes to wrest PC gaming from Windows, propel the more open Linux as an alternative platform, and push PC gaming into the living room. Whew! But don't hold your breath on that happening anytime soon.
Further reading: Linux gaming rising: 35 killer games for Steam Machines and Linux
While the Steam Store's Linux catalog topped 1,000 titles earlier in 2015, most big name games are still a Windows only, or at best Windows and Mac, affair. The same day these three Steam machines roll out, for example, Fallout 4 is launching on consoles and Windows PCs only. The concept of the Steam Machine was also born in the heyday of Windows 8. With Windows 10 and DirectX 12 winning back many critics of Microsoft's operating system, the Steam Machine may have already missed its big moment.
The Steam Machines you can buy today
Starting today you can order the Alienware Steam Machine, Syber Steam Machine, and the Zotac Steam Machine SN970. Technically, you've been able to get your hands on Alienware's Steam device since mid-October if you preordered, but Tuesday is the official availability date.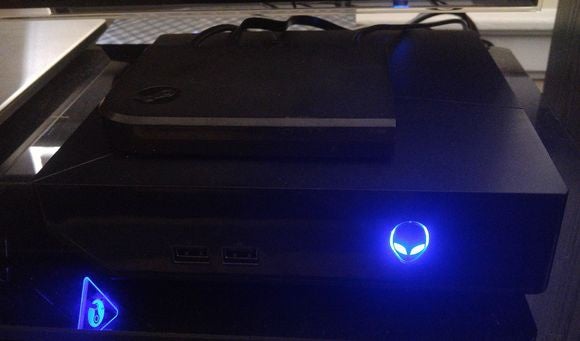 Alienware's Steam Machine comes in four flavors rocking Core i3, i5, and i7 processors, 4GB-8GB RAM with 500GB or 1TB worth of 7200RPM hard drive storage. It has two USB 2.0 slots, a pair of rear USB 3.0 ports, HDMI in and out, optical audio out, and a gigabit ethernet port. For graphics, you get an unnamed Nvidia GeForce GTX GPU with 2GB GDDR5. The base model Alienware Steam Machine is priced at $450.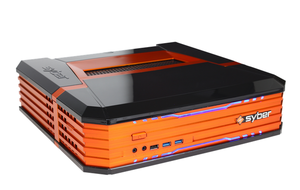 CyberPowerPC's Syber division is rolling out three different Steam Machines. On the low end you get a 3.6GHz Core i3 processor, a 500GB HDD (no word on RPMs), 4GB of RAM, and an Nvidia GeForce GTX 750 with 1GB of GDDR5 RAM for $500. Bump up your budget to $729 and Syber's Steam Machine P offers you a 3.40 GHz Core i5, 1TB HDD storage, 8GB RAM, and a GTX 960 GPU. Finally, on the high end you have the $1419 Steam Machine X rocking a 4.0GHz Core i7, 1TB storage, 16GB RAM, and an Nvidia GTX 980.
The final Steam Machine rolling out Tuesday is Zotac's SN970, which is pictured at the top of this article. This $1,000 gaming box features 8GB of RAM, a 1TB HDD, and a 2.2GHz Core i5-6400T quad-core processor, and a GTX 960 GPU with 3GB DDR5. There's also an empty M.2 SATA slot for an SSD. Zotac's box is on the pricey side compared to the other three, but the memory and storage are upgradeable.
These three PCs are just the beginning. Here's a list of the rest of the Steam Machines due out this month:
November 20
Falcon Northwest Tiki Steam Machine
Maingear Drift
November 21
Digital Storm Eclipse Steam Machine
November 28
Gigabyte BRIX Pro
Materiel.net Steam Machine
NextBox
Origin Omega Steam Machine
Webhallen S15-01
November 29
Scan 3XS ST Steam Machine
A release date for the Alternate Steam Machine and Asus' ROG GR8S have yet to be announced.
["source -pcworld"]