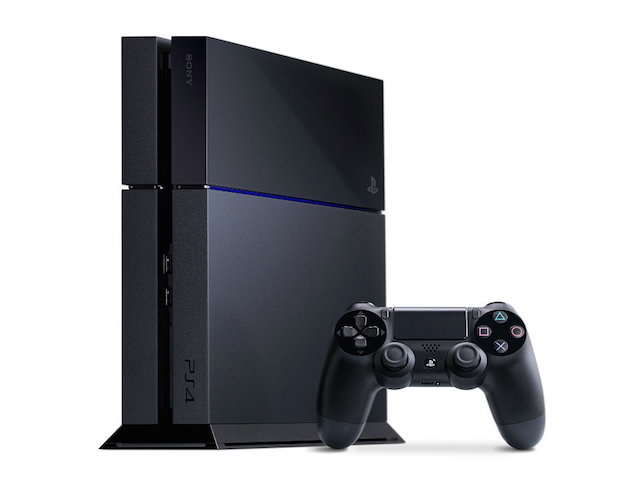 While Microsoft's E3 2015 conference inevitably focused on adding features to the Xbox One, Sony concentrated on the games. And the results were astounding to say the least. The usual suspects such as procedural space adventure No Man's Sky and Uncharted 4 made the rounds, with the latter rounding off the show with a fairly lengthy chase sequence. But there was plenty of other stuff to talk about, enough to relegate these two anticipated titles to the backseat. Here's a roundup of all the news you can use from Sony's E3 2015 conference.
(Also see:Microsoft's E3 2015 Conference: The Xbox One is Now a PC, HoloLens, and Yes, Games)
1. The Last Guardian makes a triumphant return
This once-shelved PS3 exclusive was re-introduced to a nostalgic audience. The demo showed a boy and his gigantic, silent creature that looks like an adorable cross between a bird and dog, navigate all sorts of platforms by helping each other, complete with a nonsensical language and confounding puzzles. The Last Guardian looked like a soulful experience much like Sony Japan's other critically acclaimed games, such as Ico and Shadow of the Colossus. While it had no fixed release date, The Last Guardian is slated for a 2016 release window.
2. Final Fantasy VII is finally getting remade
The Japanese role-playing game (RPG) that kickstarted the genre on the first PlayStation is getting remade for the PS4 and PC. Though details were scarce, we were treated to a fantastic looking computer generated video that gave us an idea of what to expect as and when the final product hits. Given series creator Square Enix's rocky development cycles with Final Fantasy XV, we wouldn't get our hopes up.
3. Shenmue 3 Kickstarter gets Sony's support
A game must be special for a console maker to call out its Kickstarter campaign in its own press conference, but that's what Sony did for Shenmue 3. Sequel to the Dreamcast classics, Shenmue and Shenmue 2 (which later made it to the original Xbox), this open world RPG will be built in Unreal 4 for the PS4 and PC. With a goal oftwo million dollars in 31 days, and a mighty push from Sony at its own E3 conference, it just might make it and then some.
4. Third party exclusivity – Street Fighter V, Hitman, Assassin's Creed Syndicate, Call of Duty: Black Ops 3
Sony seems to have opened up its coffers for third-party timed exclusivity. Street Fighter V will have a public beta on the PS4 from July 23 while the next Hitman game will have its public beta on the PS4 as well as have six missions (or contracts as the game calls it) exclusive to the PS4. In addition to this, map packs and online betas for Call of Duty: Black Ops 3 will hit the PS4 first. Meanwhile, Ubisoft's Assassin's Creed Syndicate for the PS4 will have exclusive content in the form of missions labelled as Dreadful Crimes.
5. Horizon: Zero Dawn looks like a sci-fi, post-apocalyptic version of Brave
Prior to E3 2015, several leaks indicated that the studio behind Killzone, Guerrilla Games would be working on an open-world RPG dubbed Horizon. And they were right. Sporting a fresh art style that merges nature and machinery, what with robotic wildlife and weapons that include modified bows and arrows, Horizon: Zero Dawn takes place in a post-apocalyptic era that sees a world reclaimed by nature. The gameplay footage indicates that the studio is perhaps further along than most anticipated although no release date has been announced.
6. Morpheus has multiplayer
If GDC 2015 was the staging ground for Sony's single-player offerings for its Morpheus VR headset, E3 2015 is serving as the stage for its multiplayer endeavours. Rigs is a three on three multiplayer battle game for Morpheus made by Guerrilla Cambridge, the studio responsible for the spectacular Killzone Mercenary on the PS Vita.
"Imagine playing a Morpheus game while four of your friends are inside the same virtual world," said President and Group CEO of Sony Computer Entertainment Andrew House. Though details were scarce, he dubbed it "e-sports, Morpheus-style."
With Morpheus due next year, it will be interesting to see how Sony pushes the envelope in terms of virtual reality. Due to the PS4's massive install base, getting developers on board should not be a hindrance.
7. Dreams – the oddest title this generation
LittleBigPlanet and Tearaway developer, Media Molecule lifted the lid on its latest endeavour, Dreams. Using the PS4 controller you paint and build your own world. It can be customised easily and resembles a moving painting. Collaboration is a major theme for Dreams, with the game asking you to alter or manipulate the dreams of others to take different shapes or forms ranging from cute to sinister, and everything in between.
Dreams' overriding theme is to "get lost for hours journeying from the imagination of thousands of PS4 users." The trailer was trippy, and if the final game is anywhere close to it, we'll be in for quite the treat.
["source-gadgets.ndtv.com"]