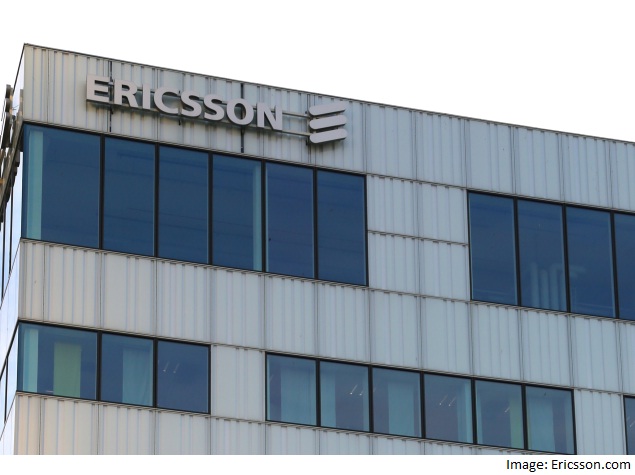 Ericsson, the world's largest maker of mobile telecoms equipment, has decided following a management review that the business can expand without pursuing major acquisitions, its chief strategy officer said in an interview.
"We have a very strong focus on core development," Rima Qureshi told Reuters.
"We believe that the best approach, and the way we will go about it from a strategic perspective, is organic," she said.
Her comments are in line with the company's long-standing policy of pursuing internal growth rather than takeovers and throws cold water on recent market speculation that Ericsson had changed its stance to look more favourably on big merger deals.
The interview followed a meeting of the Swedish company's top 250 managers earlier in June to discuss the state of the industry at which they resolved to stick toEricsson's strategy to continue to invest in existing business, she said.
The company will also continue to make relatively small bolt-on acquisitions to complement or fill gaps in its product offering or geographic footprint, she said. Ericsson lists five such acquisitions made last year in its annual report.
Investment analysts have suggested Ericsson could buy US group Juniper, to expand in Internet routing, or US-based Ciena,, to boost its position in optical networking. It has established sales partnerships with both companies.
They say Ericsson needs to pursue a major acquisition in order to compete followingNokia's planned purchase of Alcatel-Lucent which creates a rival with broader product offerings and more research and development clout that will rank as Ericsson's nearest rival in mobile network equipment.
Asked whether Ericsson would consider buying Ciena or Juniper, Qureshi again said that the company's focus was not on doing big deals.
"We make decisions (which) are strategically correct for us, not as a reaction to what our competitors are doing. And our main focus is still organic growth," she replied.
Asked whether Ericsson had held talks with either party, she declined to comment, citing a policy of not discussing such matters.
Its mainstay mobile network equipment business, where Ericsson competes with not just Nokia and Alcatel but also Chinese vendors Huawei and ZTE has seen fierce competition and falling prices in recent years as smaller suppliers have either dropped out or been forced to merge.
"The targeted areas all have strong links to the areas that are core to the company, and high degree of services, software and recurrent revenues," she said, referring to the small, 'tuck-in' acquisitions it is likely to continue to pursue.
Qureshi said mergers among telecom equipment makers is only one of several factors to consider. Consolidation is taking place among mobile network and cable service operators, as well as suppliers of network management and billing systems.
"We have a strategic direction we believe in," she said, adding, "We are aligned in the areas that we want to grow.
["source-gadgets.ndtv.com"]