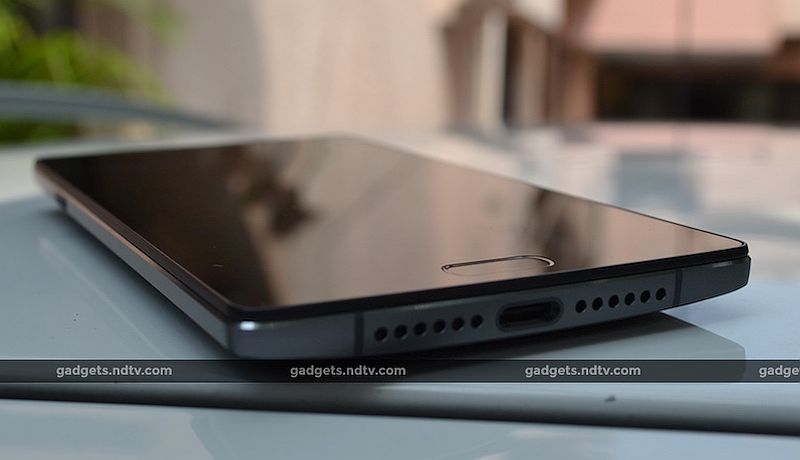 We already know that the OnePlus One was plagued by a touchscreen issue that kept the company on its toes, forcing it to issue multiple updates attempting to fix the problem. The touchscreen issue for the OnePlus One users was reportedly fixed after a new OxygenOS build was rolled out in June.
Now, some OnePlus 2 users have reported about a grounding issue that makes the home button on the handset unresponsive. The issue was reported by several users on the company's official forum thread and first picked up by Android Police. One of the OnePlus forum thread users has also posted a video showing the issue. In the video, the home button works fine while the OnePlus 2 is lying on a flat surface (example table); though it starts acting weirdly when held in both hands.
It's worth pointing that NDTV Gadget's OnePlus 2 review also acknowledged home button could be unresponsive at times.
Notably when the phone is operated by just one hand, the home button responds to the touch inputs easily. However, the issue comes up when the OnePlus 2 is operated by both hands. Android Police suggests that since the OnePlus 2 sports magnesium alloy frames; the home button might get unresponsive while touching the frames.
Some forum users have even reported that the OnePlus 2 received an update overnight; though it didn't fix the issue. One of the temporary fixes for the grounding issue of the home button is to enable the optional on-screen navigation buttons.
Last week, the OnePlus 2 started receiving its first over-the-air (OTA) update for OxygenOS. The update brought several bug fixes and improvements, as well as another fix for the widely talked-about Stagefright vulnerability.
["source-gadgets.ndtv"]