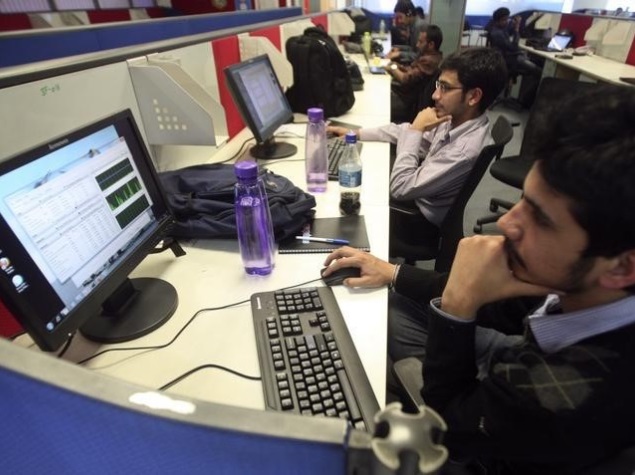 The government's smart cities programme can create business opportunity to the tune of $30-40 billion for the IT sector over the next 5-10 years, industry body Nasscomsaid Wednesday.
Under the government's 100 smart cities programme, approved by the Union Cabinet last month, each selected city will get central assistance of Rs. 100 crores annually for five years.
The government has earmarked Rs. 48,000 crores for development of smart cities.
Smart cities are one of the key initiatives announced by Prime Minister Narendra Modi, under which the government is aiming to recast the urban landscape of the country by making cities more livable and inclusive and drive economic growth.
"We are estimating that it would be in the range of $30-40 billion over the next five to ten years and this is on the assumption that about 10-15 percent of the outlays on smart cities would be for the ICT component," Nasscom President R Chandrashekhar said when asked about the business opportunity for IT sector under the smart cities mission.
The IT industry association has also prepared a report on the role of information and communications technology (ICT) in the smart cities programme which will be unveiled on May 21 during the Smart City Expo in Delhi.
Nasscom was invited by Ministry of Urban Development to lead discussions with industry on possible ICT interventions.
The association has built a framework to highlight the role of ICT in developing smart cities, and categorise ways and means to make relevant ICT interventions that will enable management of future smart cities in a sustainable and transparent manner.
"The report aims to demystify the role of ICT and enable state governments and urban local bodies to integrate ICT into their future city master plans.
"This also represents an opportunity for the industry to partner with the government, as the total ICT spending for smart cities can account for 10-15 percent of the overall budget," Chandrashekhar said.
The mission of building 100 smart cities intends to promote adoption of smart technology based solutions for efficient use of available assets, resources and infrastructure.
Nasscom said ICT framework suggested by it will address the unique challenges faced by Indian cities and provide an integrated perspective across the key pillars of physical infrastructure, social infrastructure, environmental and institutional (governance).
The framework further defines and assesses the core of each sub system of a potential smart city, identifies ICT governance interventions, organisational requirements, and capability development needs at city levels, Nasscom said
["source-gadgets.ndtv.com"]