Nexus 'Sailfish' renders give closer look at design features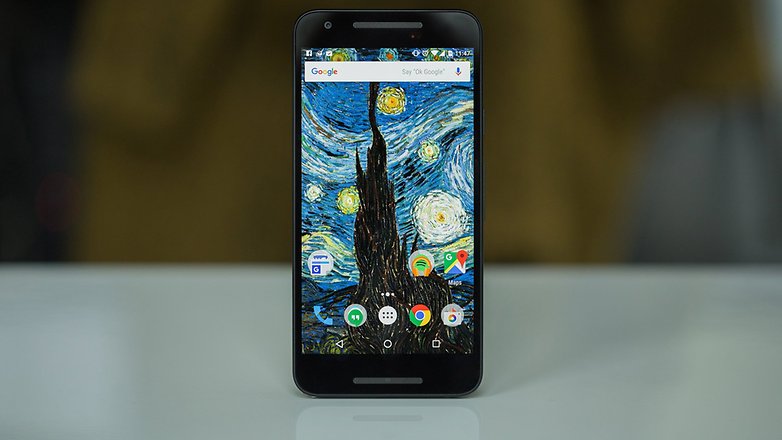 Nexus 5 (2016) specs
In June, a detailed specs leak gave a comprehensive rundown of what we can expect to see from the Nexus 5 (2016). The device is said to be pitched as a successor to the Nexus 5X.
Here's a full list of the specs:
5-inch 1080p display
Quad-core CPU
4 GB of RAM
2,770 mAh battery
32 GB of internal memory
12 MP rear camera and 8 MP front camera
Rear-mounted fingerprint scanner
USB Type-C
The specs – aside from screen size, resolution and battery size – are identical to those rumored for the Nexus 6 (2016). This mirroring of specs aligns the forthcoming Nexus devices with the way Apple does things with the iPhone.
In late June, these specs received further confirmation through a build.prop file leaked by Evan Blass, renowned the Android universe over for his accurate and abundant leaks.
Build.prop file is a system file that houses information on the build properties and device settings. Listed within this confusing wall of text are several interesting items. A Snapdragon 820 processor is strongly suggested, and there are also hints of a 5.2-inch 1080p screen, suggested by the pixel density (420 ppi) listed in the file.
Lastly, there are multiple references to fingerprints and thumbprints, suggesting that the device will come with a scanner to unlock the device and carry out actions.
All of these specs and features have been previously rumored, but it's reassuring to see them confirmed.
Google Nexus 5 (2016) price and release date
Google tends to release its Nexus devices towards the end of the year alongside its new operating system – just as it did last year with the Nexus 5X and Android Marshmallow. We expect the Nexus 5 (2016) to follow this pattern once again.
As for the Nexus 5 (2016) price, this would likely be in the region of US$350, like its predecessors, and would act as a counterpoint to the more "premium" Nexus 6 (2016).
Google Nexus 5 (2016) design
New renders have popped up on Weibo and provide us with some fresh new angles to look at the upcoming Nexus. What we can see below is the two-tone design on the rear – a combination of aluminum body housing a large glass panel – and machined edges all the way around the phone. Aside from this. we can see a headphone jack on top, the standard camera sensors on the front and rear, plus a fingerprint sensor on the bottom of the rear glass panel. We're yet to discover what it will be made of.
And as you can also see from the images below, the successor to the Nexus 5X is made of a more premium construction than last generation. What we see from Google and the manufacturers it collaborates with on Nexus phones is always different. More specifically, devices like the Nexus 6P, and now Sailfish, have slightly unconventional designs by the standards at the time. Huawei's Nexus 6P had a strange looking (at first) glass panel housing the rear camera. A similar design entered its following flagship, the Huawei P9.
Now HTC is poised the build Sailfish. We can expect some design characteristics to be brought over from its flagship development, so the HTC 10 (or even 11). And in true Nexus fashion, we can expect a little twist of originality – something we aren't used to seeing in other phones released this year. And it seems Sailfish is no exception.
Previously published images gave us an idea of what could be the HTC Nexus 'Sailfish'. These images appeared on Android Police. What they show is a 5-inch phone with a premium aluminum-and-glass design that will reportedly be identical to the larger 'Marlin' model, albeit smaller. The phone's rear blends elements of iPhone 6s curves and antenna design, while there is an echo of the Nexus 4 in the Sailfish's glossy glass panel sitting around the fingerprint scanner.
Android Police reported that HTC will build both Nexus devices and that they will share the same industrial design. This would be a marked change for the Nexus family, as last year's phones had different prices, but also specs and build materials. The Nexus 5X, the predecessor of Sailfish, had a cheap plastic build in comparison to Huawei's Nexus 6P. But if this year's Nexus phones are the same, the change would essentially be a shift towards an Apple-like offering with its two very similar iPhones at different sizes and price points.
An image of the reported Nexus Sailfish also quietly appeared on Twitter yesterday. As you can see below, the image contains a premium-looking phone with similarities to the Nexus 4 for its shape and glass panel on the upper-back. Take a look at the tweet below and let us know what you think of it in the comments:
If HTC is on board to create the Nexus 5 (2016), as was previously suggested in a post on Chinese blogging site Weibo, this would presuppose a metal unibody design. HTC has a history of creating such smartphone bodies, though its flagship handsets have tended to be quite expensive.
Could HTC produce a wonderful metal handset for around $200 less than its flagships typically launch for? It can, and has, with the likes of the HTC One A9, but I doubt many Android fans would wish for a similar-looking phone.
On April 27, two stories, published within hours one each other, provided further evidence that HTC is working on two 2016 Nexuses, as well as codenames for the pair of devices.
Renowned leakster Evan Blass took to Twitter to announce that a pair of Android N devices are on the way, dubbed M1 and S1. Android Police expanded upon these names, providing the codenames Marlin and Sailfish, based upon three pieces of evidence, including a Qualcomm engineer referring to a device named Marlin.
Google Nexus 5 (2016) display
The Nexus 5X houses a Full-HD display but it's something of a sore point among fans of this series because the original Nexus 5 arrived with a screen of the same resolution back in 2013.
HTC is yet to go beyond Full-HD with its flagships, but now would seem to be the time for a Nexus 5 handset to get the QHD treatment, and we think the 2016 model will make the leap.
Nexus 5 (2016) software
At this point, all we can say with any degree of certainty is that the Nexus 5 (2016) will launch with the next major Android software version – Android 7.0 Nougat. Read more about that at the link.
That's all we have on the Nexus 5 right now, but please bear in mind that the idea of HTC's involvement in this project is just a very early rumor. Nothing has been confirmed, but we'll keep you posted as we learn more.
[Source: Androidpit]