LG recently announced the high-end V10 smartphone with secondary display and a duo of front-facing cameras. While the device – which is currently only available in South Korea – is available in several color options, you can now get it gold plated for a more premium look.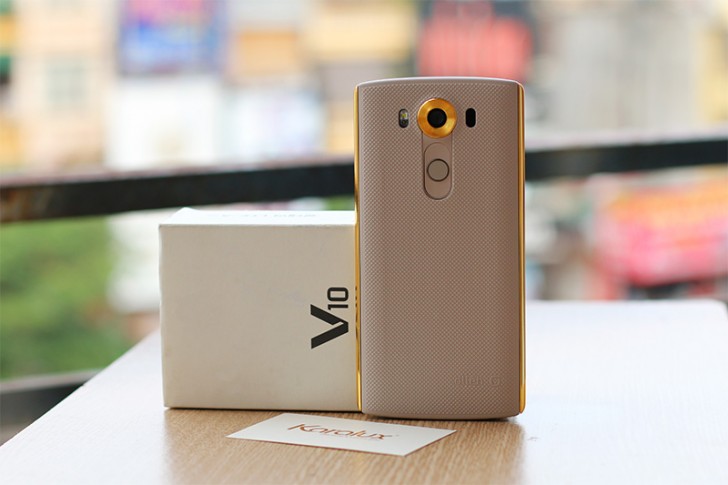 Vietnam-based company Karalux has added the smartphone to their portfolio, and will have it gold plated for you. The firm says the process takes about 3-4 continuous working hours to complete. "Because the shell of LG V10 is made of stainless steel, the gold-plating process is quite easy and quick," said Quang Tu, Technical Director of Karalux.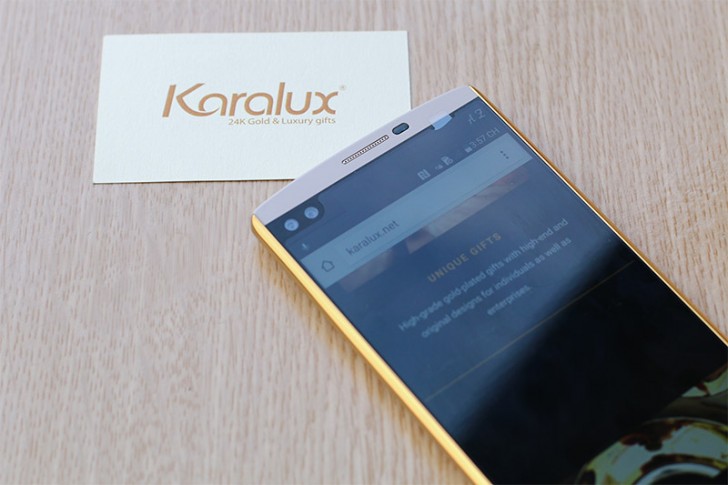 As always, a special layer will be coated on the smartphone's surface to protect the gold layer. As for the cost, the whole process will set you back VND 4 million (around $180).
["source-gsmarena"]