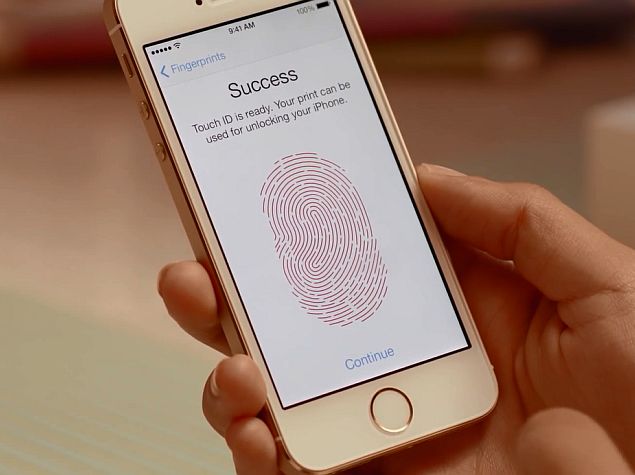 Sonavation has announced it has devised a technique to make it easier than ever to unlock a smartphone. The company claims that using its ultrasonic biometric technology, users would be able to unlock future smartphones by simply placing their finger on their displays.
The company says that it has managed to achieve this feat by stuffing 'ultrasonic fingerprint biometric touch sensors' under the Corning-made Gorilla Glass commonly used in smartphones today. It notes that the biometrics sensors under the strong glassware have 3D scanning capabilities.
These sensors are "capable of capturing fingerprint data into the ridges and valleys." The company also touts high durability of its sensors, noting that the 3D scanner can even read dirty and oily fingers.
In a world that is becoming increasingly concerned about security and privacy, nobody is denying that password protecting a phone is a good idea. But as handy as it could come in, the current state of the art feels counterproductive.
The experience of unlocking a screen on a vast majority of devices leaves a lot to be desired. They require one to type in the password or draw a pattern that don't sound as bad, but considering people check their phone hundreds of times a day, that security measure could feel annoying.
A hardware fingerprint sensor is becoming more and more commonplace however, with the models of the iPhone (iPhone 5s and above), and some Android handsets like the Samsung Galaxy S6, sporting fingerprint scanners. Both these implementations feature the fingerprint scanner on the home button.
OnePlus also announced the successor of its popular One flagship, the OnePlus 2, will sport a fingerprint sensor, and recent reports tip it will again be placed on the home button. Today's announcement holds the potential to bring a welcome change that we absolutely need.
Notably, the idea of the display itself being used as a fingerprint scanner is not especially new, and even Apple has been tipped to be using a similar implementation in an upcoming iPhone model – replacing the home button with a virtual one.
["source – gadgets.ndtv.com"]