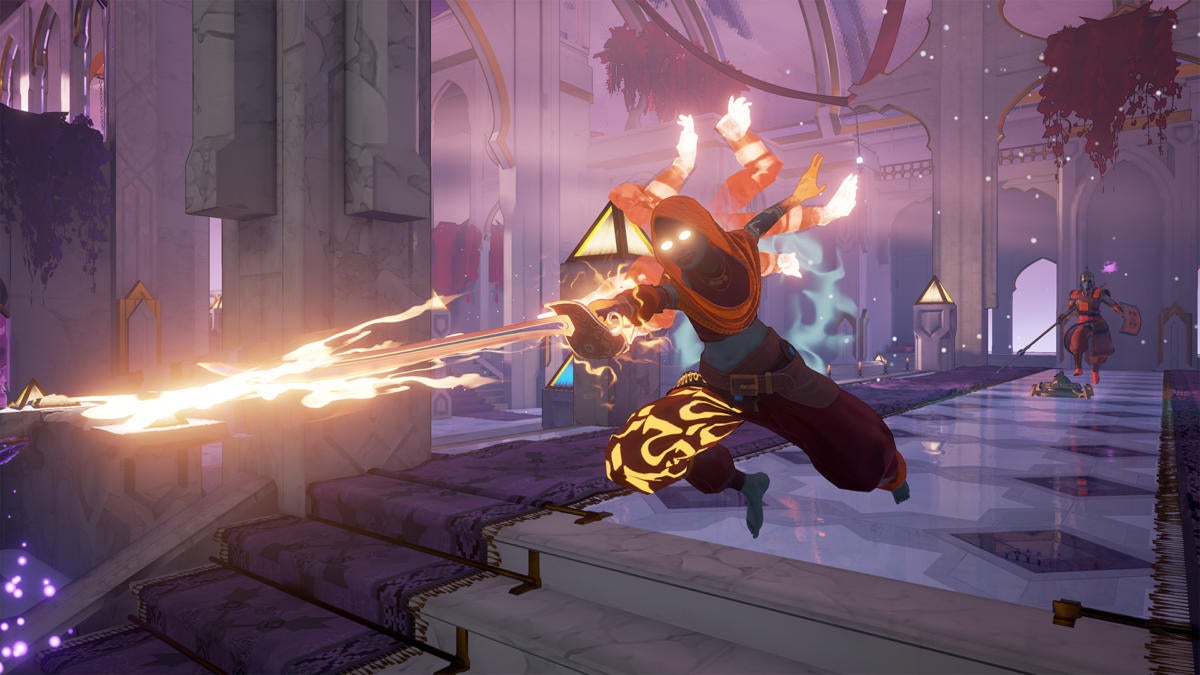 Arcane Warfare. Whether it was the title or the abundance of purple or the characters or the existence of Overwatch or one of a million other factors, it's hard to deny Mirage was a flop. A big flop, and not just in relation to developer Torn Banner's previous game Chivalry—the top Steam review was posted August 10 and says there was a total of "just 3 players online." Ouch.
Torn Banner is trying to stab a big ol' adrenaline needle into Mirage's DOA body though. No, the game isn't going free-to-play—not yet, anyway. It is however going to be free for the next 24 hours, and if you grab it through Steam you get to keep it forever. Via Torn Banner:
"Mirage launch sales were poor. That sucked, and we know it. Our company's doing fine, and we'll be able to continue to make awesome games in the future. More than anything, we're disappointed for the players who stuck by us and did buy Mirage – but who have struggled to find people to play against. We just want people to play the game we spent years making. We have faith that Mirage can find a larger audience still, so we're being aggressive about getting it into people's hands."
So yeah, from now until 10 a.m. Pacific on September 7 you can head to Mirage's Steam page and grab a free copy of the game, no strings attached. And if you're reading this any time after 10:01 a.m. Pacific on September 7? Torn Banner is permanently dropping the price of the game to $10.
["Source-timesofindia"]