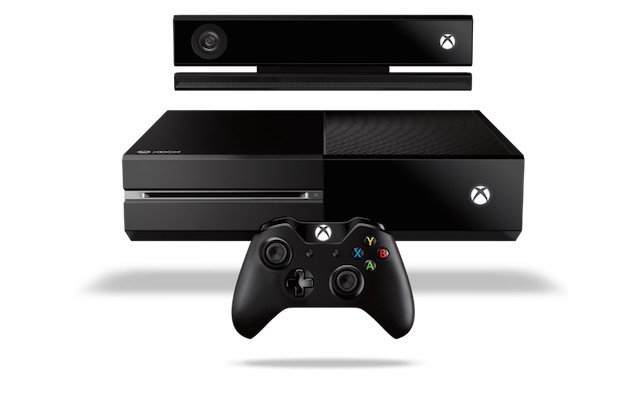 E3 2015's second big press conference saw Microsoft take the stage with a slew of announcements. Some of the biggest surprises had very little to do with the actual games themselves. Most of it had to do with the Xbox One gaining features that would put it on par with the PC, such as early access gaming, mod support, and well, backward compatibility with Xbox 360 games. And while there was a lot that the Redmond-based company managed to cram into an hour and a half, here's some of the most important announcements.
1. You can play Xbox 360 games on the Xbox One
Yes, the fine folks at Microsoft have brought this much requested feature to the Xbox One.
"The games you have invested your time and money in will be able to be played natively on your Xbox One," head of Xbox Phil Spencer said.
(Also see:Sony's E3 2015 Conference: The Last Guardian, Final Fantasy VII Remake, Shenmue 3, and More)
You'll need to have the original disc, put it in the disc drive, and download the digital edition to the Xbox One. No clarity on which regions are supported for specific consoles since a fair few Xbox 360 games were region-locked. The plan is to have 100 games supported by this holiday. Games include Mass Effect, Kameo, and Perfect Dark to begin with. You can take screenshots and videos of these as well. A welcome move from Microsoft that will ensure Xbox 360 owners carry over to the Xbox One.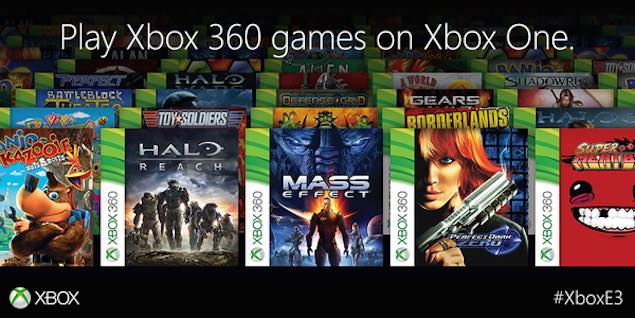 2. Valve VR tying up with Microsoft
In what seemed to be a last minute deal, Microsoft Game Studios boss Kudo Tsunoda announced that the company had inked a deal with Steam VR. While the exact details are unknown, and though it's confusing considering that the company just announced its alliance with Oculus VR, the potential of such a tie-up is immense. Even more so when you consider that the Xbox One will be mimicking one of Steam's biggest features. Which brings us to the next point.
3. Xbox One borrows from Steam
In an attempt to stand toe to toe with the PC behemoth that is Steam, Microsoft announced Xbox Game Preview. It's similar to Steam's Early Access program in the sense that you can pay to play games prior to their full retail release. And while Steam forces you to pay before trying them out, with Xbox Game Preview you can try before you buy. The Long Dark and Elite Dangerous (pictured below) are two games that will hit Xbox Game Preview today.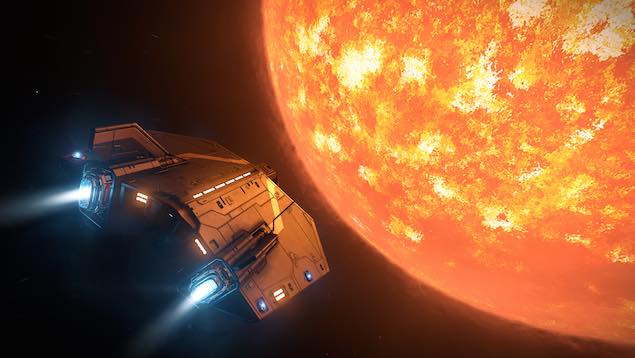 4. The Xbox One is the first console to support PC modifications
Modifications or mods as they're known are the mainstay for many a PC gamer looking to extend the life of their games. Todd Howard from Bethesda was on stage to explain that Fallout 4 will be the first game to support mods created on PC to be imported to the Xbox One. Few details were given as to how this would work but it's a step in the right direction to make console owners not seem like second-rate citizens when playing vast open-world adventures that thrive on community support like most of Bethesda's output.
(Also see:Bethesda's E3 2015 Conference: Fallout 4, Doom, Dishonored 2, and More)
5. HoloLens and Minecraft
When Microsoft debuted HoloLens at its Windows event earlier this year we were curious to see what the implications for gaming would be. And today they showed us what was possible with the HoloLens edition of Minecraft. Through voice and gaze you're able to control developer Mojang's pixellated world with consummate ease, turning your role into that of a god rather than a survivor what with the ability to hurl lightning bolts and view every level of detail within the game world. And while the tech still has a way to go before it's commercially feasible we can't help but hope that it happens sooner rather than later.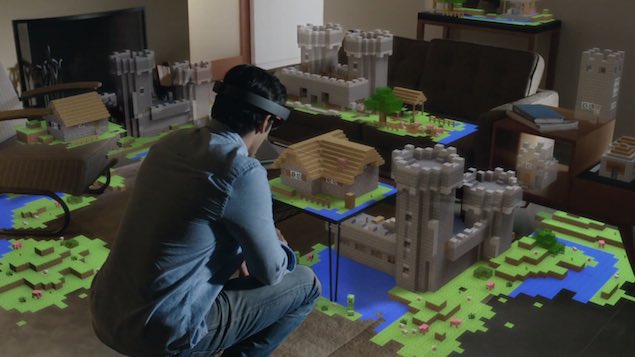 6. Yes, there were games as well
Halo 5: Guardians, Forza 6, Fable Legends, Rise of the Tomb Raider, Gears of War Ultimate Edition, and a host of indie games made their presence felt but the existence of most, if not all of these games were known for awhile, either leaked or announced prior. Gears of War 4 was finally unveiled for a Winter 2016 release complete with a stunning demo featuring dark environments and interesting enemies, but barring that it felt like business as usual. With Xbox chief Phil Spencer tom-toming that the this year's games lineup is the "best in the history of Xbox" for yet another year, we think he's due for another catchphrase.
7. EA and Ubisoft proved unlikely allies
EA's Peter Moore was on stage to announce the company's EA Access program being made free to Xbox One Gold subscribers this week and that Titanfall as well as Dragon Age: Inquisition was coming to it. He also unveiled Plants Versus Zombies: Garden Warfare 2 as well. Ubisoft on the other hand, waxed eloquent with Rainbow Six Siege that will see the Xbox 360 games in the series come free for those who buy the game on Xbox One, and that Tom Clancy's The Division, will have its beta on the Xbox One first, much like how Activision tied up with Sony last year to bring Destiny's first public trials to the PS4.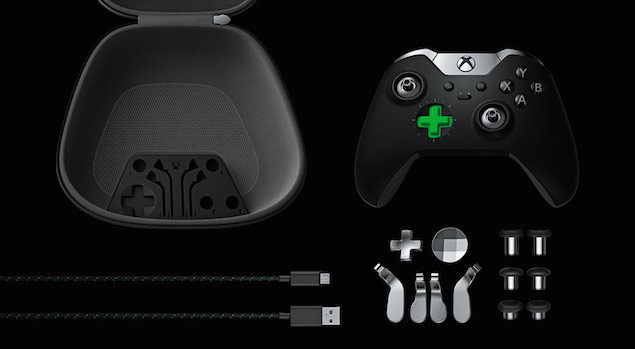 (Also see:EA's E3 2015 Conference: Mass Effect Andromeda, FIFA 16, Need for Speed, and More)
8. A new Xbox One controller
Microsoft had just announced that the Xbox One controller was getting a 3.5mm jack to allow you to use headphones of your choice. At its press conference it showed off "an elite controller for the elite gamer." And by that the company meant an Xbox One controller with remappable buttons, swappable components, trigger locks, and customisable sensitivity. Dubbed the Xbox One Elite Wireless Controller (pictured above), it will be out this fall for $150 (approximately Rs. 9,600).
["source-gadgets.ndtv.com"]