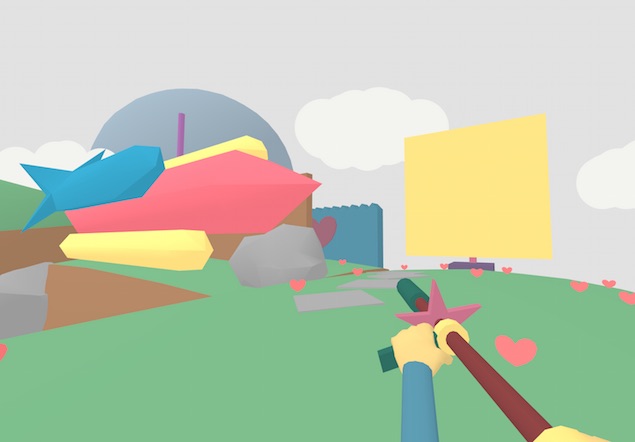 Indie first-person shooter Lovely Planet was one of the quirkier games to hit the PC last year and it has now become the first game developed by an Indian to make it to the Wii U and Xbox One.
Though the game logo with its title in Japanese might not suggest an Indian connection, the game's Delhi-based developer Vidhvat Madan said at the time it was so to go with the Lovely Planet's crazy, abstract vibe wherein not everything is supposed to make complete sense.
The publishing duties will be handled by tinyBuild (who published it on PC last year as well), and Lovely Planet's scheduled to hit the Wii U in December. Though the Xbox One version was announced to hit Microsoft's black box in summer, there's no sign of it on the Xbox One Store just yet.
Sporting trippy visuals and gameplay in-line with twitchy shooters like Quake and Doom, Lovely Planet was a revelation of sorts when it the PC last year. A release on consoles is welcome. Even more so on the Wii U considering that Nintendo is offering a special E3 2015 promotion on it.
"For a limited time only, the Nindies@Home programme lets people download free preview versions of nine Nindie games from Nintendo eShop for Wii U from now until 23:59 local time on 22nd June 2015," a press release from Nintendo reads. "Best of all, once the full games launch, players of the  preview versions can save 15 percent on the price of each respective full version for one month after their release
["source-gadgets.ndtv.com"]