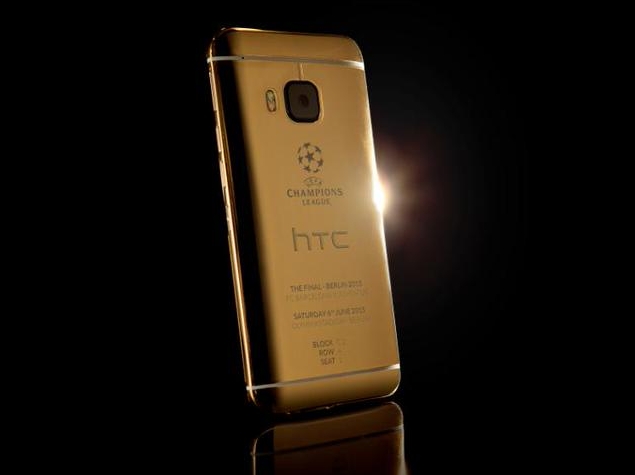 Asus Chairman Jonney Shih last week said his firm has not ruled out an acquisition of ailing fellow Taiwan-based company, HTC. The statement may not have amounted to much but it led to enough reports that HTC has felt compelled to nip the talk right in the bud.
HTC in a post on its investor site refuted the rumours saying, "We strongly deny the news. We didn't contact Asustek and will not consider the acquisition. As an international brand, HTC will continue to design world-class innovative smart devices through its pursuit of brilliance brand promise."
The Taiwanese smartphone maker has been struggling to keep up with competitors in the past few years, and while it posted its fourth successive quarterly profit in Q1 2015, all that looks to be wiped out by the second quarter of this year.
Earlier this month, HTC revised its second quarter guidance in a downward direction, blaming the slow demand for high-end Android smartphones and disappointing sales in China. The company predicted a sales slide to TWD 33 billion-TWD 36 billion ($1.06 billion-$1.16 billion), a steep drop from the previous forecast range of TWD 46 billion- TWD 51 billion.
Back in April, HTC had estimated lower-than-expected revenue in the second quarter after a disappointing launch of its new One M9 and One M9+ models.
In March, HTC had shuffled its senior management, once again hoping to revitalise its fortunes. It replaced President & CEO Peter Chou with Chairwoman and Founder Cher Wang, putting Chou in charge of product development as the head of HTC's Future Development Lab.
Asus, on the other hand, has seen a resurgence in the smartphone segment with the popularity of its first-generation ZenFone series smartphones. The company this year launched ZenFone 2 with several SKUs to cater to different price segments
["source-gadgets.ndtv.com"]