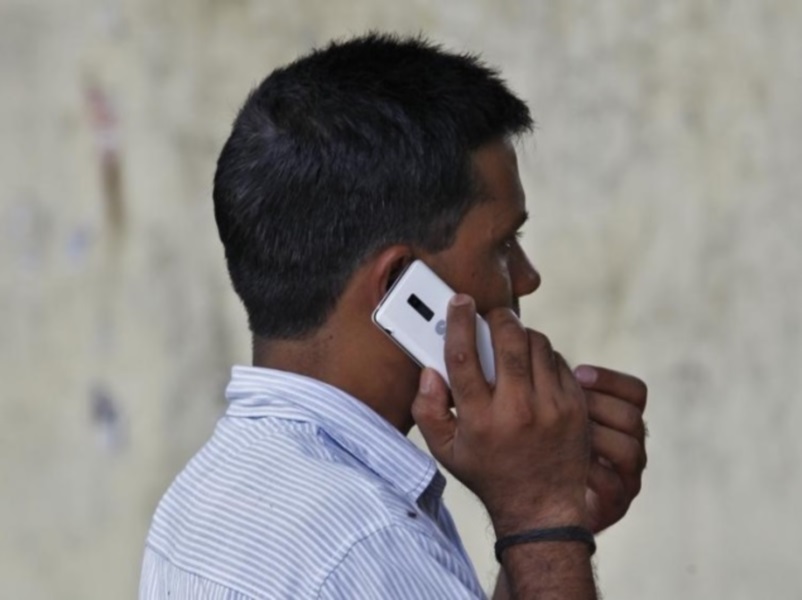 With Prime Minister Narendra Modi voicing concern over call drops, the government has gone into hyper action mode with Trai being asked to help address the problem by assessing the infrastructure and capacity of the telecom operators for effectively providing services.
The Department of Telecom (DoT) wants Trai to ask telecom operators to disclose whether they have enough infrastructure and capacity to serve customers effectively, sources said.
The move is part of DoT's efforts to curb the menace of call drops and also let people to make a concerted decision while choosing a operator.
According to sources, Telecom Minister Ravi Shankar Prasad has already spoken to Trai Chairman RS Sharma asking him to come out with guidelines which mandate telecom operators to disclose such information to the customers besides the government and the regulator.
The Prime Minister had last week voiced serious concern over the menace of call drops and asked officials concerned to take urgent steps to address it as it affects the common people.
(Also see:  Hello, Anyone There? Your 10-Point Guide to the 'Call-Drop' Surge)
Modi is believed to have told Telecom Secretary Rakesh Garg personally that people get irritated due to call drops and "curse the government" and this needs to be addressed on war-footing, the sources said. The Prime Minister is worried that the problem may even affect the data services in the future.
The problem of call drops has become rather serious in the last 3-4 months and DoT has asked the telecom operators last week fix it speedily. The operators have sought 30-45 days to address it.
DoT has already warned that if the operators fail to address the problem, the government has the option of levying penalty under the licence conditions. According to the sources, Prasad, in a recent internal DoT meeting, said that there was lack of investment by operators to enhance their networks which was the main reason for call drops.
A top DoT official said there has been a rise in call drops in the last 5-7 months as operators have not yet optimised their spectrum after it was allocated following the auction in March. Also, operators are allocating more spectrum for data, which has grown at a fast pace in the last few months, leading to call drops.
Telecom operators have cited shutting down of mobile towers as also lack of spectrum as major reasons for call drops. They have said that about 7,000-10,000 sites have been locked or shut down across major cities and have sought a uniform national policy for installation of mobile towers.
A recent Trai report found that most of the telecom operators in Delhi and Mumbai were not meeting the prescribed standards regarding call drops.
["source-gadgets.ndtv"]