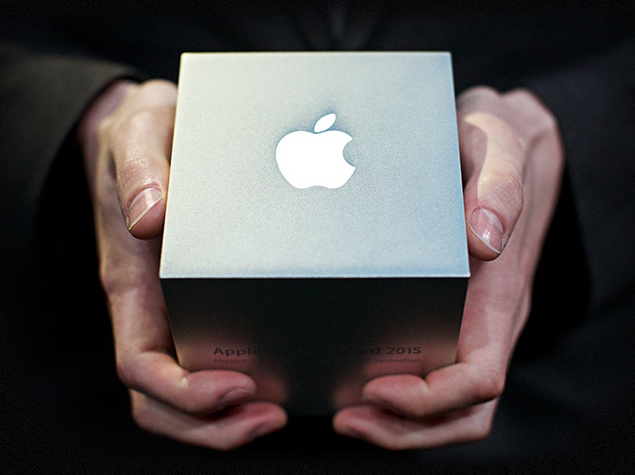 While the WWDC 2015 keynote got all the attention, that is not the only event worth following at Apple's annual developer conference. One of the other events that doesn't get as much attention is the Apple Design Award. Apple picks the best apps from itsApp Store for iOS, Mac, and Apple Watch and gives them this award. This year, the unique thing is that Apple picked two apps made by student teams for the awards.
The goal of Apple Design Award is to reward excellence in app design and developers covet this award. Apart from recognition, Apple usually gives these apps prominent placement on the App Store for a short period after the awards are announced. Previous winners of the Apple Design Award include games such as Monument Valleyand Threes!.
This year's winners include two apps made by student teams. Elementary Minute is an iPhone and Apple Watch game that shows you a set of statements and asks you whether these are true or false. It was designed by Austrian students. The second student-designed app to win the Apple Design Award is Jump-O, a minimalist puzzle game for the iPhone. This was designed by students from Brazil.
The regular winners included some excellent apps listed below:
Workflow is an automation app for iOS. It lets you perform several tasks such as create speed dial contacts on the home screen that are otherwise complicated to execute. We've reviewed it here.
Crossy Road is an endless road crossing game where your goal is to take the character as far as possible. It's also one of our favourite mobile games of 2014.
Fantastical 2 is one of the best calendar apps for Mac. The app is a fully redesigned version of the original Fantastical and is known for its natural language processing ability.
Shadowmatic for iOS is a creative puzzle game in which the player is required to rotate objects to locate recognisable silhouettes in the shadows.
Does Not Commute is a neat iOS game designed by the makers of the gameSmash Hit. It requires you to navigate through a series of challenging traffic scenarios to reach your destination.
Vainglory is one of the best looking games on the App Store that was featured in the company's September 2014 iPhone 6 launch event. It is a multiplayer online battle arena (MOBA) game.
Affinity Designer is a professional graphic design app for Mac. If you are into vector-based graphic designing, then you might want to check out this app.
Pacemaker for iOS is a beautiful DJ app. It creates mixes from your iTunes and Spotify playlists and is also available on Apple Watch.
Robinhood is a free stock trading app for iPhone and Apple Watch. This one isn't available in the Indian App Store.
Metamorphabet is an educational game for kids. It helps children expand their vocabulary. Players see an alphabet and when they interact with it, the alphabet transforms into various objects.
["source-gadgets.ndtv.com"]