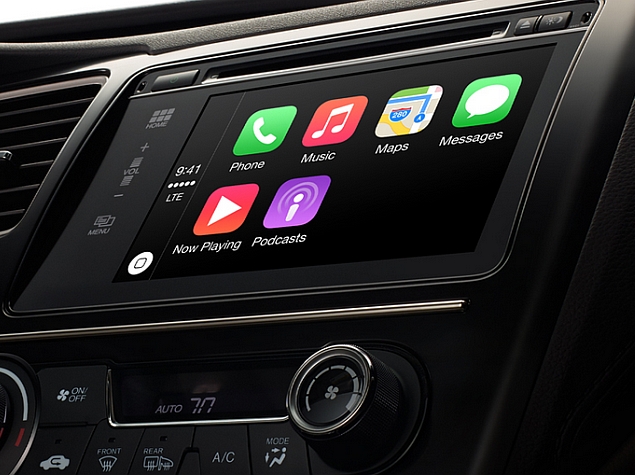 Apple during its Worldwide Developers Conference 2015 introduced a bunch of new features for its CarPlay platform amidst several other announcements dealing withiOS 9 and Apple Music.
Detailed by Craig Federighi, Apple's Senior Vice President of Software Engineering during the conference, CarPlay will let automakers add their own apps into the platform starting with iOS 9 later this year. The automobile manufacturers can add apps which can control the FM radio, in-car climate, and more. This will allow the driver to control the hardware operations of the car without switching outside the CarPlay interface.
Also announced was that the carmakers will be able to use different display sizes and high dpi screens for CarPlay. Federighi also mentioned a wireless mode for the platform in which users can power the CarPlay interface without a wire connected to their iPhone – thus, entirely remove the need to plug in the smartphone when they enter their cars. Unfortunately, he did not give any details on how exactly the feature work, such as whether it would use Bluetooth or NFC connectivity. As yet, none of the CarPlay-enabled in-car infotainment system manufacturers have announced support for the feature.
Last month Pioneer launched its AVIC – F970BT car entertainment system in India, which it says is the first in-car entertainment system in the country to feature support for Apple CarPlay. Priced at Rs. 39,990, the Pioneer AVIC – F970BT features a 6.2-inch touchscreen and comes with Siri voice control support.
General Motors also last month said that it would expand the use of Android Auto and Apple CarPlay in 14 models, including the soon-to-be-released Cruze compact car.
["source-gadgets.ndtv.com"]