Have you ever been in a situation where you desperately need to access your computer, but unable to login as you have forgotten the password. It is quite obvious to happen if you have not used that particular admin account in a while. But at the same time it is also possible to regain your control back to that specific account, either by resetting the admin password, or recovering the password, or bypassing the login screen password altogether.
Here in this article we would discuss few important tactics to unlock your locked PC with the help of certain third party tools which are all freeware and can easily be downloaded from the internet.
Fix #1: Reset Admin Password for Windows 10 with LCP
LCP tool is a magnificent Windows Password Recovery Tool among all the lately available tools on the internet which can easily crack any forgotten password no matter how complicated that password is. The method is a bit technically intricate but can be performed if you follow the steps elaborated below as follows:
Step 1. Download the program file directly from the internet as it is available free. Install it accurately following the step instructions.
Step 2. Open the LCP tool using any local user account and from the tool's main window click on "Import" option in the tool bar.
Step 3. From the drop-down menu, choose "Import from SAM File.." and you will be asked to locate the corresponding SAM file for the target system.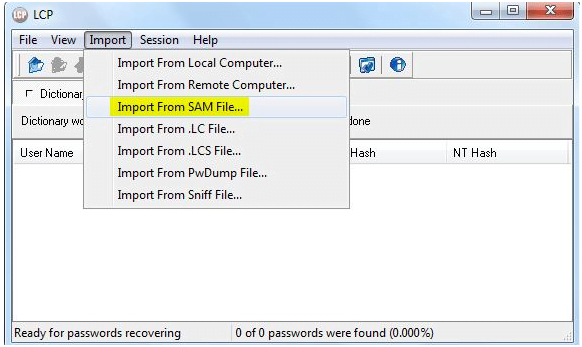 Step 4. Uncheck the "Additional encryption is used" option and click "Ok" to proceed.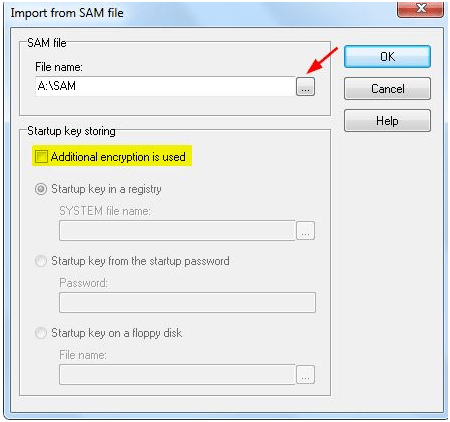 Step 5. Now the program will automatically display all the registered usernames in the system. Select the locked user account and then click on the "Arrow" button in the toolbar to commence the password cracking process.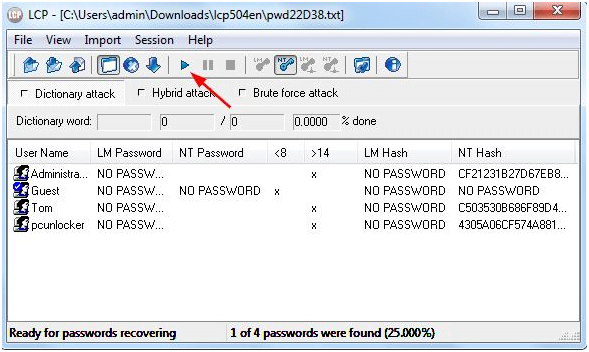 Step 6. Once the password is recovered, it will be exhibited under the "NT Password" column next to "LM Password" column.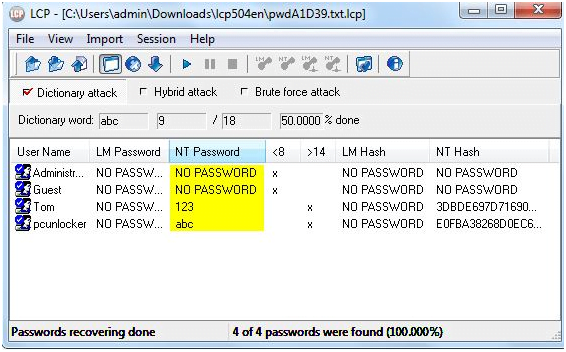 CONS:
The method is very complicated for the user who is not fully aware of password recovery mechanism.
It is not compatible with the latest Windows OS server versions like 2012 or 2016.
Fix #2: Reset Windows 10 Password with iSeepassword
If you seriously wish to take a leap of progress with your password recovery process, then iSeepassword would be the best choice to head on with. It not only saves your system from re-installing the OS but prevents any loss of data from your computer, it completely bypasses the lock screen thereby removing the password prompt feature altogether.All that you need to have is a working computer, a bootable pen drive or CD/DVD and the program file itself to make it all functional.
Key Features of iSeepassword :
It protects your system from losing any data while the operation proceeds.
No internet connection is required.
No special technical skills are required.
It is compatible with almost all types of laptops, such as Dell, Toshiba, Lenovo, HP, Acer, etc.
It removes all types account passwords, be it admin accounts, domain accounts, root accounts, etc.
Attractive graphic interface.
It supports all types of Windows OS Versions, such as Windows XP/ 7/ 8/ 10.
The steps to accomplish the task are refined below as follows:
Step 1. Get this program file downloaded on a working computer and installed with correct installation procedures.
Step 2. Open the program with admin privileges, and choose "USB or CD/DVD" option as the media type.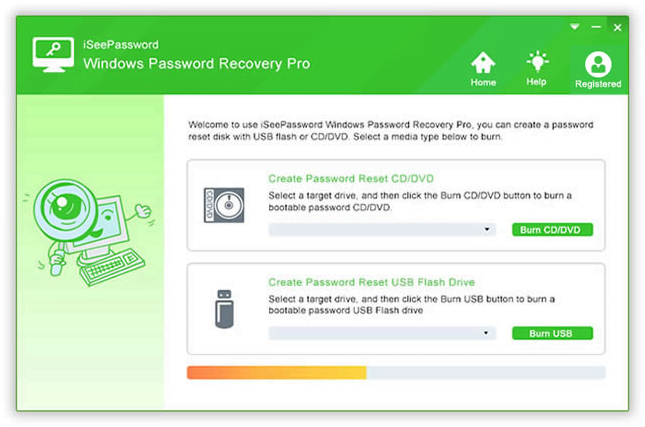 Step 3. Plug in the vacant bootable drive into the functional computer and click on "Burn USB" button to start burning the ISO image files into the bootable disk. Upon completion, it will notify with a message "Burning Successfully!". Click "Ok" to finish the process.
Step 4. Eject the reset disk and re-insert it into the locked computer. Choose your bootable disk as the first priority drive from the Boot Menu settings or BIOS settings to load the ISO image files into the locked computer.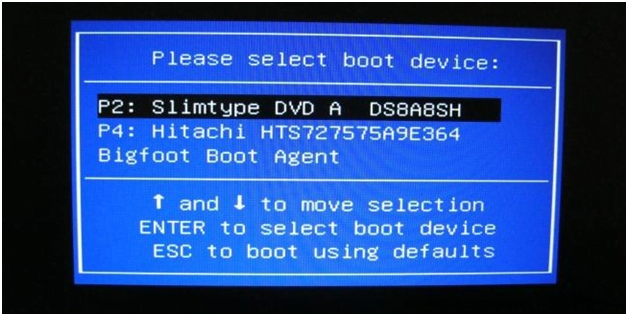 Step 5. Now select your account and click on "Reset Password" and "Reboot" options one after and another.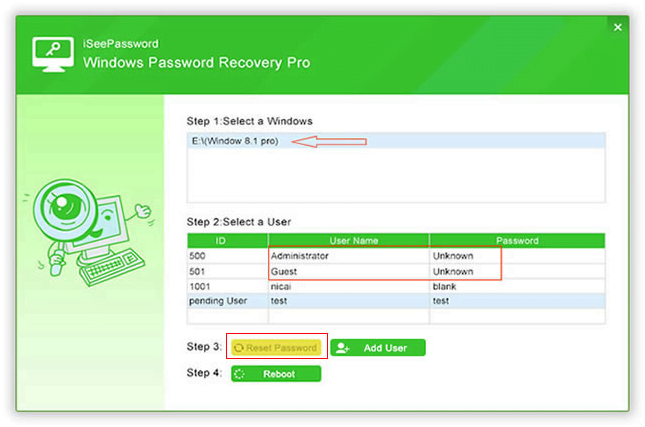 Your computer will take a restart to apply for the changes and once it's done you will be able to access your previously locked account without any password prompt.
Fix #3: Using OphCrack to reset admin password for Windows 10
Ophcrack is a remarkable password recovery tool which can crack password up to 8 characters. Though it is an old utility yet is recognized as one of the most popular tool amongst the modern ones. So if your password is short and simple without any fiery complications, then it is very much suitable to serve your purpose. Follow the steps instructions as illustrated below:
Step 1. Get the Opchrack setup file downloaded from a spare operational computer and burn the ISO image to create a bootable drive or disk.
Step 2. Plug in the disk into the locked computer, and boot from it.
Step 3. As soon as the ISO file is loaded onto the screen, choose "Ophcrack Graphic Mode Automatic" to carry on your recovery process.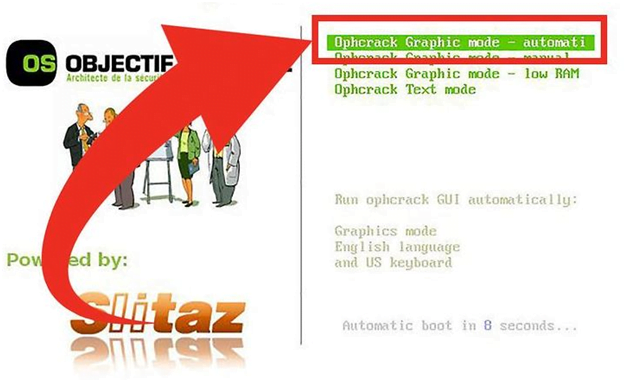 Step 4. The process might take few minutes to several hours depending upon the length and complication of your password. In case it fails to recover the password, the process will be aborted automatically.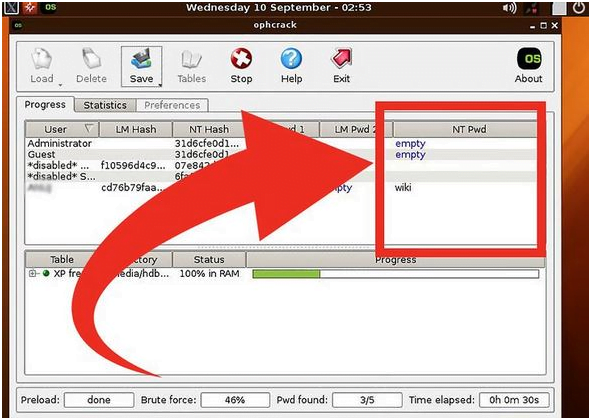 CONS:
It takes a lot of time so it's a tedious method.
It cannot crack complicated passwords like more than 8 characters.
Conclusion:
As you can clearly conclude that iSeepassword is the only viable tool here which can easily resolve your issue unlike the other two methods which has got several downsides to deal with. But once you get back to your system and setup a new password, better keep it noted down to a certain safer place in case you lose it again. If you are satisfied with the contents of this article feel free to share your comments on our official website.