Windows 10 Mobile to come in February now?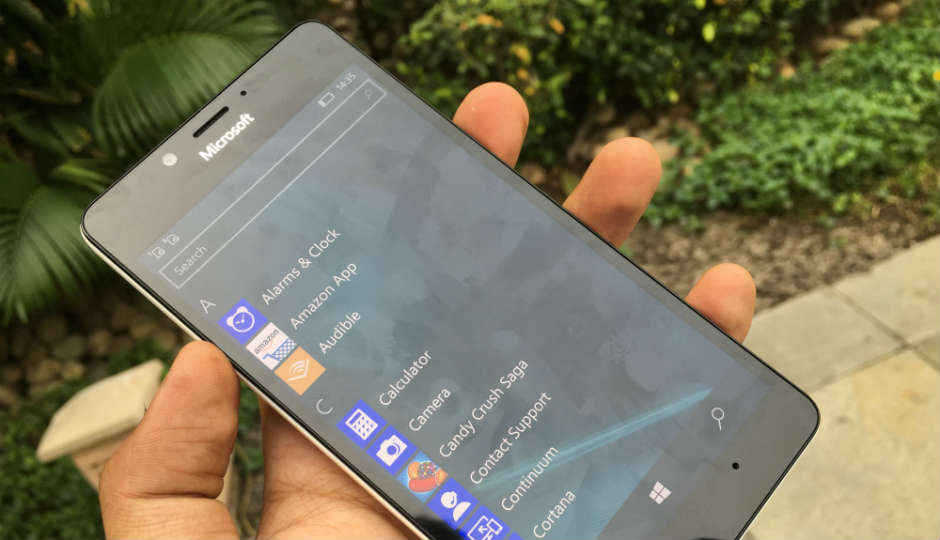 Microsoft will reportedly roll out Windows 10 Mobile to existing Lumia smartphones in February this year. According to a report by VentureBeat, the company was aiming for a January launch, but an email shared with the company's partners shows that it has been delayed further by another month. Currently, Windows 10 Mobile runs on Microsoft's new Lumia 950 and Lumia 950 XL smartphones, which were launched in India recently. The new OS brings features like Windows Hello and Continuum for phones to the Lumia devices. While Windows Hello is an Iris recognition features that unlocks the phone by recognising the user's Iris, Continuum for phones allows the flagship Lumia devices to be connected to a monitor, to run exactly like a desktop PC.
That said, while the emails makes it pretty clear that Microsoft won't roll out the update until it is absolutely sure of its readiness, the silver lining is in the fact that existing Lumia smartphones will get the latest Windows 10 build whenever it comes to their devices. This means that the number of updates post the release may be reduced and the OS will also be much more stable on devices that are currently running Windows 8.1. The Lumia 950 and Lumia 950XL on the other hand, will get the February service update next month.
Meanwhile, Microsoft has been touting the fact that more than 200 million PCs are running on its Windows 10 operating system at the moment. The company last year changed its Windows platform into a service and will start charging users for Windows subscription from July this year. The company's hold on the mobile ecosystem though remains iffy, since the Windows Store still doesn't have a lot of apps.
[Source:- Digit]