For the last couple of weeks we've been trying to determine the best place for the selfie camera – on a slider, through a hole in the screen, or on a plain old bezel – there are plenty of options. But what if we solve the problem by removing the selfie camera altogether? After all, the only reason it is needed is that you can't frame the shot with the rear camera as there's no viewfinder.
We already know that a second screen works well as a viewfinder. The Meizu Pro 7 showed that even a tiny screen on the back is good enough to shoot selfies with the rear camera (it had a narrow 2″ AMOLED panel). But a new crop of phones is coming with much larger second screens. The ZTE nubia X is already here, the vivo NEX S2 teaser campaign has started and we guess there are more phones in development.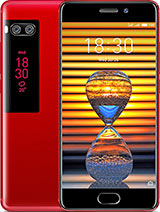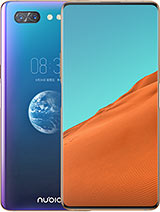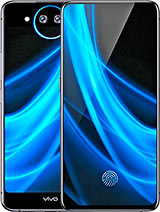 Meizu Pro 7 • ZTE nubia X • vivo NEX S2
This isn't just about the notch. Almost universally rear cameras have better hardware than selfie cameras. Think about it, most phones don't even have a selfie cam with autofocus (which is a pain). Not to mention large sensors, bright apertures, OIS and so on.
There's reason for that – a good camera, even a tiny mobile module, takes up a lot of room. Camera humps are clear evidence of that. But there's no room above the screen in modern smartphone design.

Various uses for the rear screen
What else could phones do with a second screen? Yota played around with power-efficient (and highly legible) e-ink displays, but unfortunately its phones didn't catch on. E-ink won't work great for a camera viewfinder, though.
An Always On Display on the back could be used to show a clock and notifications, maybe even a small wallpaper to spruce up the design. But those suggestions don't make too much sense unless you put your phone face down on the table (and who does that?).
We're sure someone will come up with a fun gimmick – say a multiplayer game where players play on either side of the phone (think Battleship and similar games). Maybe some apps will go beyond gimmick and turn into actually useful features, but those won't appear until there are a few dual screen phones on the market (and in people's pockets).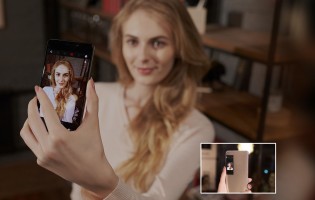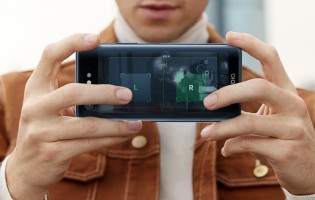 Even a small screen can work as a viewfinder • Games could benefit from the extra screen
So, dual screen phones – a way of the future or an over-complicated solution to a minor problem?
["source=moneycontrol].