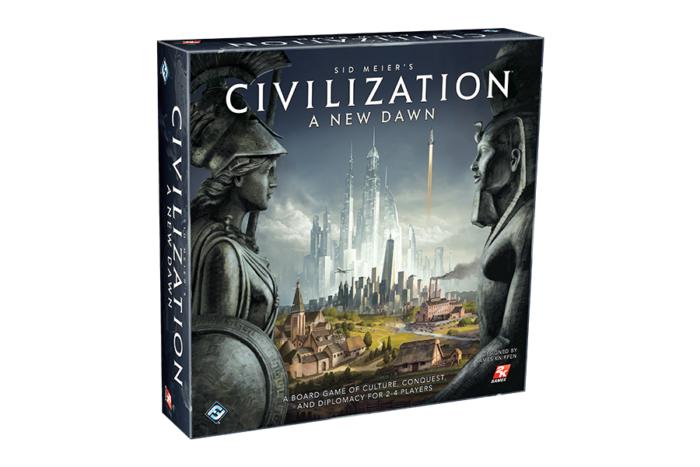 Licensed games all-but-disappeared for a few years there, swept into the trash alongside a bevy of B-tier studios. But I guess they're back—and way weirder this time around, too. Adaptations of both Planet of the Apes and Animal Farm were announced this week, and the Pillars of the Earth point-and-click hit Steam. I can only imagine Ken Kesey's logging classic Sometimes a Great Notion is next. Maybe Call of Duty: Catch-22?
That, plus Destiny briefly sort-of pops up on Steam, Total Warhammer II adds the ratlike Skaven, and Civilization gets adapted into board game form.
This is gaming news for August 14 to 18.
Half cracked
Crackdown 3 was supposed to arrive in 2016. Then, Microsoft delayed it to 2017. Now? Don't expect to see it until 2018—spring at the moment, though I'm fully prepared for another delay before we're done here. Word of the delay comes by way of Polygon, who received the usual "We want to make sure to deliver the right game, with the right quality, and at the right time" pitch.
The biggest victim here is the upcoming Xbox One X console. Crackdown 3was basically Microsoft's only launch title of note, with that weight now transferred (I guess) to Forza 7 and… Super Lucky's Tale? Cuphead?
Then again, Sony has its holiday hopes pinned on Knack 2, so.
Teases
Bandai Namco has apparently fallen in love with the "Absolutely Useless Teaser Trailer." The publisher used one to debut Code Vein earlier this year, and now it's back with Projekt 1514, which I hope is a working title. Get ready for some slow panning shots of nothing, and expect a real trailer during Gamescom (probably).
Silver tongue
An interesting gaffe this week: Destiny's microtransaction currency appeared for the briefest of instants on Steam before being yanked down. PC Gamer even bought some, even though no Destiny port exists on PC and the upcoming Destiny 2 is scheduled to be released only through Battle.net.
So…what happened? I think the explanation everyone is hoping for is that Destiny 2 is coming to Steam also, if not at launch then perhaps after a set amount of time. Another, far less likely story: A surprise PC port of the original Destiny.
Hard to say what happened though. It could just be a glitch. Maybe.
Anyway, here's a new Destiny 2 beta trailer in 4K.