Ukrainian young woman with T-shirt of the EU mission in Ukraine. [Twitter @Biz_Ukraine_Mag]
Ukrainians on Sunday (11 June) celebrated the first day of visa-free access to the European Union, with thousands crossing the border as President Petro Poroshenko proclaimed a dramatic "exit" from Moscow's grip.
The move is symbolic for Kyiv, where a pro-EU revolt in 2014 toppled the previous Russia-backed government and was followed by Moscow's annexation of the Crimea peninsula sparking a protracted ongoing conflict with pro-Russian separatists in eastern Ukraine.
"The visa-free regime for Ukraine has started! Glory to Europe! Glory to Ukraine!" Poroshenko tweeted early Sunday as many travellers started crossing the border and posting selfies.
Only those with biometric passports – containing a microchip with personal data, including fingerprints – can take advantage of the visa-free travel for the time being, for stays of up to 90 days every six months that don't include work.
The exemption does not apply to Ireland or Britain, nor to Iceland, Liechtenstein, Norway and Switzerland, which are part of the EU's Schengen passport-free area despite not being members of the bloc.
Later on Sunday, Poroshenko met with Slovak counterpart Andrej Kiska on the Slovak-Ukrainian border, unlocking a mock "door to the EU" painted like a Ukrainian passport.
"We have waited so long for this," he said. "I am sure that this day, 11 June, will go down in the history of Ukraine as a final exit of our country from the Russian empire and its return to the family of European nations."
"Welcome to Europe," Kiska told the crowd. "I want to call on you to continue carrying out reforms."
"Today we bring down the barrier between the people of Ukraine and the people of the European Union," EU foreign policy chief Federica Mogherini said in a video address.
"Ukraine has delivered reforms its citizens were asking for and we of the EU have kept our promise. This is what we call a win-win solution."
"It feels so good"
The EU approved the visa-free travel last month after long delays and Kyiv's embattled reforms, fulfilling a key promise to cement ties with Kyiv following the broad trade and political association agreement sealed in 2014.
Kyiv is now seeking to boost European integration with cheaper rail links and more low-cost air connections with EU cities, Poroshenko said on Saturday.
Foreign Minister Pavlo Klimkin cheered on Twitter after passengers on flights from Ukraine were able to enter Warsaw, Budapest, Frankfurt and other airports.
"#Bezviz (no visa) is just the beginning!" he wrote, himself crossing the border to Hungary and posting photos from the passport control area.
View image on Twitter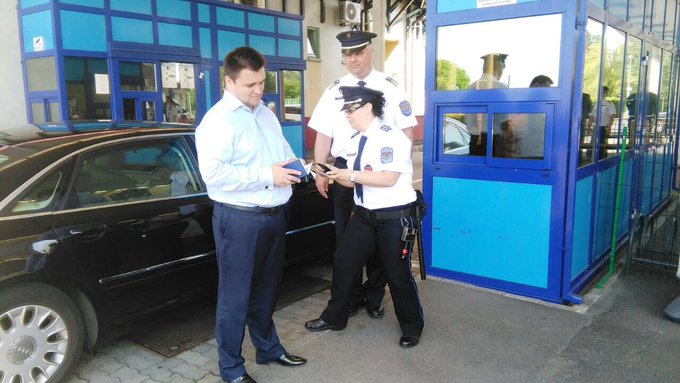 By midday, thousands had crossed the border into EU countries, the foreign ministry's consular department wrote on Twitter. Only four people were denied entry.
"I'm going abroad for the first time in a decade, and it feels so good," said Ukrainian Ulyana Golosyak who crossed the border to Poland from western Ukraine despite her husband accompanying her in case of complications.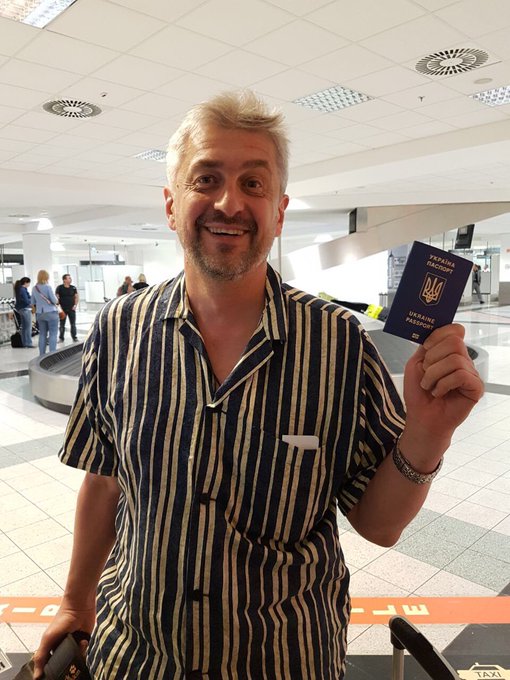 "He thought something could happen that I would be turned back and would need to be picked up," she told AFP. "I'm happy I can cross the border with this passport."
View image on Twitter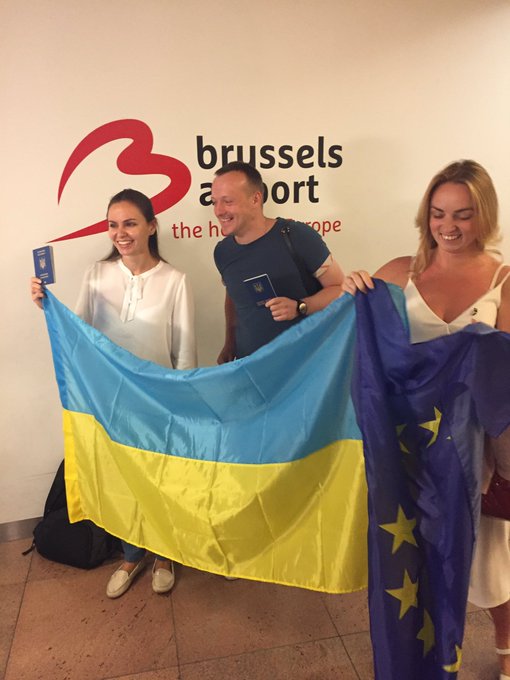 ["Source-ndtv"]