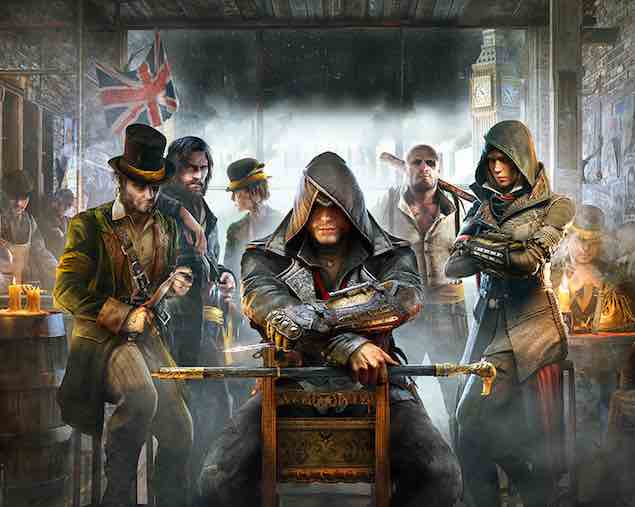 Along with Electronic Arts, Ubisoft has long been thought of as one of the kingmakers in the console wars. And while it exhibited very few symptoms of picking a side at its own E3 2015 conference, it wasn't without surprises. Here are the ones you need to know about.
1. A new South Park game is incoming
After series creators Matt Stone and Trey Parker said South Park: The Stick of Truth would be their last video game outing, it seems that it did well enough for them to reconsider. And while the developer Obsidian is no longer at the helm, the new game, entitled South Park: The Fractured but Whole will be made by Ubisoft San Francisco. This time around, it drops the high fantasy motif for superheroes – a theme that's ripe for satire. Expect it sometime next year.
2. For Honor has samurais versus knights versus vikings
This violent squad-based brawler is a new IP from Ubisoft. There's an abundance of swordplay and seemingly realistic amount of heft to each swing and motion. You play the role of a warrior who is either a knight, samurai, or viking and there's a fair amount of blood to boot. For Honor has a multiplayer hands-on at E3 but no release date at the moment, and from whatever we've seen, it looks promising.
3. Trackmania Turbo and Trials Fusion Awesome Level Max are Ubisoft's attempts at racing
Trackmania Turbo will grace the PS4 and Xbox One and is replete with tracks galore. It exhibits a fantastic sense of speed complete with a slew of cars at your disposal to race in true arcade fashion. Meanwhile, Trials Fusion Awesome Level Max is an expansion pack for the physics-based platform racing game, Trials Fusion that sports gun-toting cats riding fire-breathing unicorns amidst double rainbows. We couldn't believe it ourselves. Trust Ubisoft to inject a substantial amount of whimsy into the racing genre.
(Also see:Microsoft's E3 2015 Conference: The Xbox One is Now a PC, HoloLens, and Yes, Games)
Finally, Tom Clancy's Ghost Recon Wildlands, promises to be an open-world squad-based shooter that pits you against drug cartels and offers a myriad of ways to play. It looked stellar and although it has no release date, it was most definitely the strongest of the three Tom Clancy titles on display. Pity a new Splinter Cell game was missing.
5. Assassin's Creed and Just Dance are still as relevant as ever
The two pillar franchises of Ubisoft made their presence felt. There was a new trailer for Assassin's Creed Syndicate that was a mix of computer generated imagery and in-game footage that had you hijacking stage coaches. For Just Dance 2016, Ubisoft announced that you can play the game even if your console has no camera, thanks to your smartphone. And if you're playing it on the PS4, Xbox One, or Wii U, you can make use of the company's streaming service called Just Dance Unlimited for fresh music to jive to all year long.
4. Tom Clancy's Ubisoft
Games bearing the Tom Clancy moniker put on quite a show for Ubisoft. For starters, online open-world action RPG (with a focus on co-operative gameplay) The Division finally has a release date of March 8, 2016 with a dark video showing off how you can betray your friends in the game. Then, tactical first-person shooter Rainbow Six: Siege showed off Academy Award-nominated, Golden Globe-winning actress Angela Bassett as the leader of Team Rainbow, complete with a multiplayer beta from September 24.
["source-gadgets.ndtv.com"]