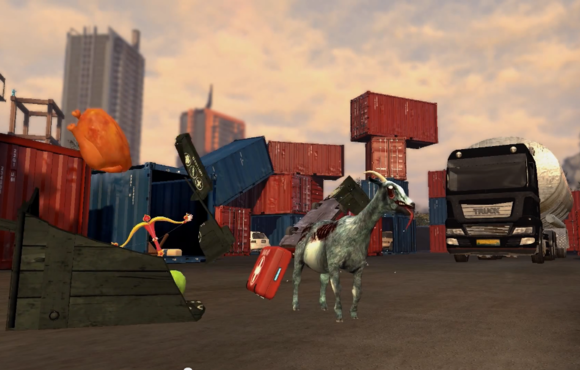 Well would you look at that: April is over and suddenly E3 is right around the corner. Of course, just like last year developers are apparently not content to wait until E3 proper, filling May with game reveal after game reveal.
This week we've got new info on Need for Speed, Mirror's Edge 2, Batman: Arkham Knight, Black Ops III, and Assassin's Creed, plus our first details on the Myst TV show, Portal Lego sets, and a whole bunch of silly Grand Theft Auto V videos. This is gaming news for the week of May 4.
Get ready for 2016
We're not even into the busiest part of the year, but games are already slipping into 2016. Last week Deep Silver announced that Dead Island 2 is officially delayed from Spring 2015 to Sometime 2016. "Right now we are focusing purely on development, and we will have more info to share at a later stage," wrote the company on Twitter.
Meanwhile, EA's Q4 earnings report indicated that Mirror's Edge 2 is also aiming for a Spring, 2016 release, as is a new Plants vs. Zombies.
Need for more Speed
On the other hand, the same EA earnings report tells us there'll be a new Need for Speed game in the fall. That's not exactly surprising considering developer Ghost Games took last year off, but still good (hopefully) news for racing fans.
Though on the PC we've got Project CARS so…
Oh no
Even more shocking than the fact there's a new Call of Duty this year and it's Black Ops III? Ouya is in debt and seeking a buyer. According to an email sent by CEO Julie Uhrman (and acquired by Fortune) "Our focus now is trying to recover as much investor capital as possible."
Uhrman also wrote, "We believe we've built something real and valuable. I continue to read the tweets and emails of our fans who play Ouya every day, and our catalog is now over 1,000 apps and 40,000 developers. We have the largest library of Android content for the TV (still more than Amazon)—hells ya!"
Remember when we were all so optimistic and naïve about Kickstarter? I sort of miss those days.
AO-kay
Steam's officially getting its first Adults Only (AO) game next month with the release of Hatred on June 1. You know, that game that everyone got really up-in-arms about. The controversial one. The one that just…looks like a bad game.
Oh forget it. Here's the new trailer.
I can't
"If you guys don't start treating us with respect, we're going to make you play another Watch Dogs," said Ubisoft. Well, they didn't actually say it yet. ButVideogamer spotted a listing for Watch Dogs 2 on an employee's CV, so I guess that's on its way.
Hopefully we see an Assassin's Creed to Assassin's Creed II jump in quality, here.
Victory
Speaking of Assassin's Creed, we'll apparently get details on this year's venture soon. Ubisoft recently threw out this image, along with "World Premiere May 12, 9am PST." Hint: It's probably that Victorian-era game that got leaked a few months back.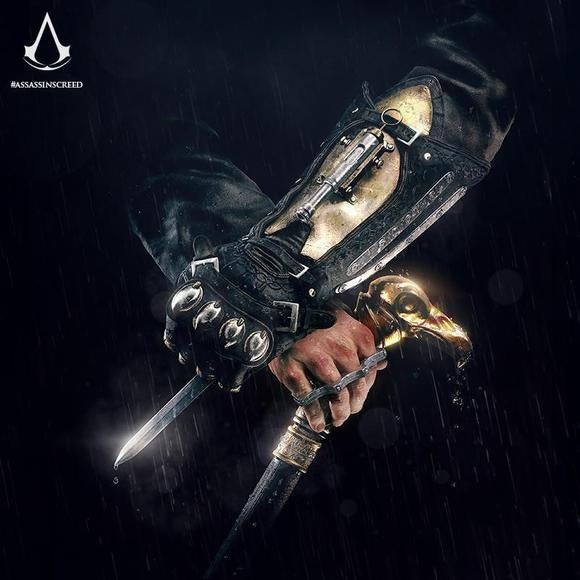 Companion cubes
Following news that Lego is making some sort of Skylanders-esque toys/game hybrid, Brick Inquirer spotted a listing for Portal Lego sets this week. Yes. Like Valve's Portal. I now finally understand why people are so psyched all the time about amiibos.
Also among the sets listed: The Simpsons, Scooby Doo, and Jurassic Park.
Maze running
Sure, your Steam backlog is already enormous, but if you're looking to add a ton of classic games then you could do worse than this 32-game anthology from Duke Nukem developer 3D Realms. Sure, there's some garbage included, but there are also some great games.
Just be aware that some of those same great games (i.e. Shadow Warrior) are already available for free on Steam.
Bring me the red pages
According to Deadline, the Myst TV show announced earlier this year is coming to Hulu, pending script approval.
Shoot it in the head
You know, for an elaborate joke the devs behind Goat Simulator sure have done a great job supporting the game. First we got that fairly massive MMO update for free last year, and now there's a survival/zombie spoof update too. It's called GoatZ, and the developers list it as "The only survival game on Steam that isn't in Early Access!"
["source-pcworld.com"]