Mumbai sure is a home for Bollywood movies, needless to mention, to its stars as well! A ton of Bollywood movies are either based in or revolve around Mumbai. Originally called Bombay, this city is extremelypublicized by Bollywood industry and is one of the top most popular cities of India, and for a good reason! The city that never sleeps, as it is described, is the city to be explored and traveled. Mumbai never disappoints! So, if you've ever been pulled into exploring the city, then book your trip now and fly off. Things like traveling places you've always wished to should not wait! Especially when you can look up for lowest flight fare to Mumbai online on travel websites and go on a budget-friendly trip! Let us now first recount all the places Bollywood exhibited and made us want to drop everything and escape to the city of dreams!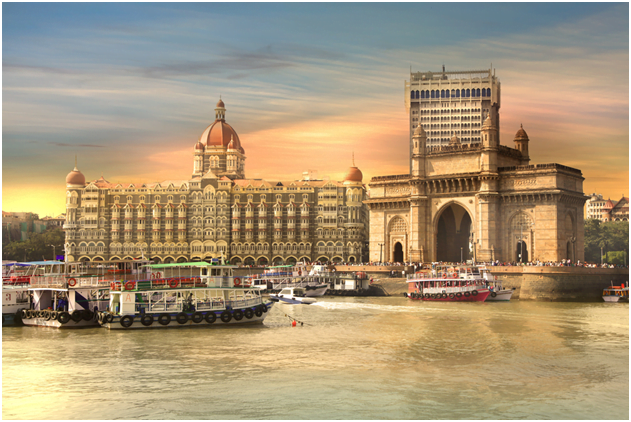 Marine Drive
Marine Drive of Mumbai is one of those serene and charming spots that can pretty much challenge any attraction of its kind abroad! Serene and calm all day, illuminated and gorgeous at dusk! Hugging the end of the Chowpatty Beach, Marine Drive is a famous attraction of Mumbai too good to miss. Let us admit, we were all fascinated by this place every time a movie sported it on the screen! Also, how do we forget how very stunning the view of Marine Drive is when it rains! Rains and Mumbai is indeed a breathtaking combination!
ChhatrapatiShivaji Terminus
Yes, we have all seen this gorgeous monument in the background in plenty of Bollywood movies! A historic railway station and an epic attraction of Mumbai, Chhatrapati Shivaji Terminus is a splendid structure not to miss when here! The stunning ancient Victorian Gothic style of architecture and the charming aura about the monumentmakes this place a must-see. Not to forget how perfect it would look in your pictures!
Bandra Fort
Bandra Fort, or Castella de Aguada, of Bandra is a fort overlooking the Mahim Bay and the Arabian Sea, and has a stunning view of Worli-BandraSealink that Bollywood moviemakers love to explore and display in their movies! For a good reason though, since the ancient fort overlooking the waters is indeed a delightful and picture-perfect sight! So, do make it a point to stop by this beautiful place and explore it for yourself and you are bound to fall in love!
Gateway of India
Talking of Mumbai, Gateway of India is surely one of the best attractions to make sure to stop by! The view of this historic monument beautifully designed and constructed overlooking the Arabian Sea can be seen captured in a good deal of films. The appealingambience and the monument itself that is often referred to as the Taj Mahal of Mumbai, is a place not to miss while in the city! Displaying the rich culture of our country, the Gateway of India sure stands out in all the scenes of films it is sported in.
Overall, the Bollywood movies that flaunt the best of Mumbai describe the incredible beauty of the city when blended with Monsoons, how it is a city that never sleeps and is always buzzing with life, and shows why this lively city must be on top of your travel bucket list! So, do not delay and plan your vacation to Mumbai this monsoon and experience the best this citymust offer. All you got to do is head over to a guide you through your travel experience, get lowest flight fare to Mumbai, and book your Mumbai getaway now!