Xiaomi unveiled a couple of interesting devices today – the Redmi Note 3 handset and Mi Pad 2 tablet. Both Android gadgets come with impressive specs sheets for their price points and cool design. And if that wasn't enough, it seems Xiaomi intends to make the most out of the impressive Pad 2 hardware by offering it in a Windows 10 version as well.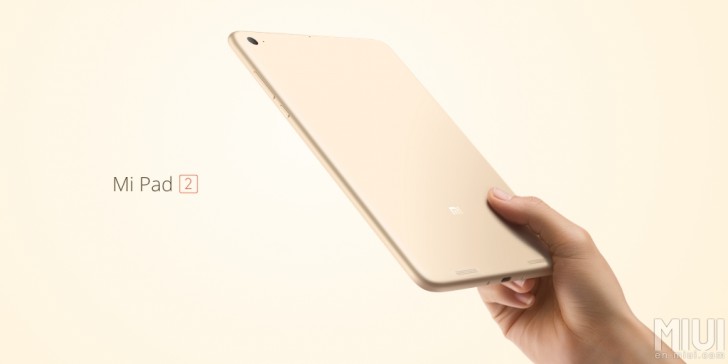 The cutting-edge 14nm Intel Atom X5-Z8500 64-bit processor is more than capable of handling Microsoft's latest OS with all its bells and whistles and has the proper x86 architecture to run a conventional PC OS, so it was a matter of time before the modding community took advantage of the hardware anyway. But, providing the option on an OEM level is definitely a better deal for end users, as they can expect proper drivers and optimization. Plus, with a screen size of 7.9 inches, the Mi Pad 2 still qualifies for a free Windows 10 license.
The OS might be free, but Xiaomi development and support is still costly for the company, so we can be grateful for the OS choice. Furthermore, the Windows-powered version will come at no extra cost, but will, be available only on the higher-tier 64GB storage option at RMB 1299 ($203).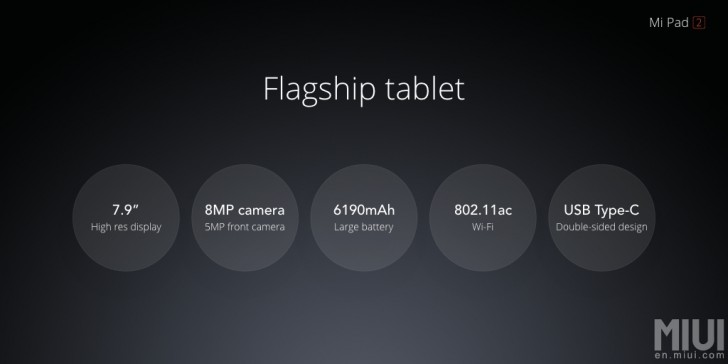 For that modest price you get a 7.9-inch 2048×1536 resolution display, 2GB RAM, 8 megapixel camera on the back and 5 megapixels on the front, and a smaller 6190mAh battery, compared to the 6700mAh on the previous model. There is also Wi-Fi 802.11ac and the new Type-C connector, all inside a thinner 6.95mm aluminum body, weighing in at 322g.
["source-gsmarena"]