TerraMaster D2-310 USB RAID enclosure: Rugged chassis and a solid performer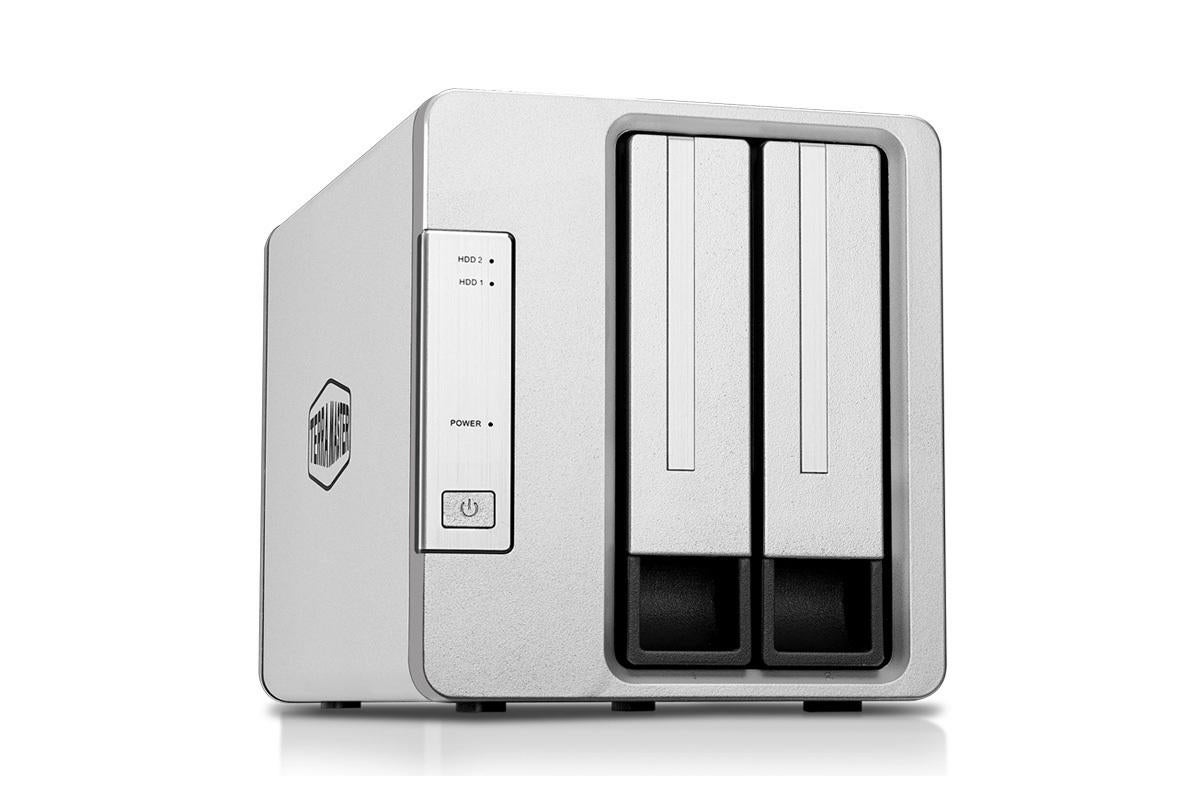 TerraMaster's D2-310 RAID enclosure is a two-bay, USB 3.1 Gen 2 (10Gbps) box that's extremely similar in appearance to the company's fast F2-220 NAS. In fact, it's pretty much the same box with a different backplate and logic board. As direct-attached, USB storage options go, this one is rugged and pretty fast, though still with some shortcomings.
Design and specs
Like its F2-220 cousin, silvery D2-310 is built like a brick outhouse, with real metal and a wide stance, making it difficult to knock over. That's important when you have two rapidly spinning, rather fragile 3.5-inch hard drives inside. It's also capable of housing 2.5-inch drives. Drives are installed and swapped using sliding trays, but there are no locks on the bay doors—the D2-310 isn't for theft-prone areas.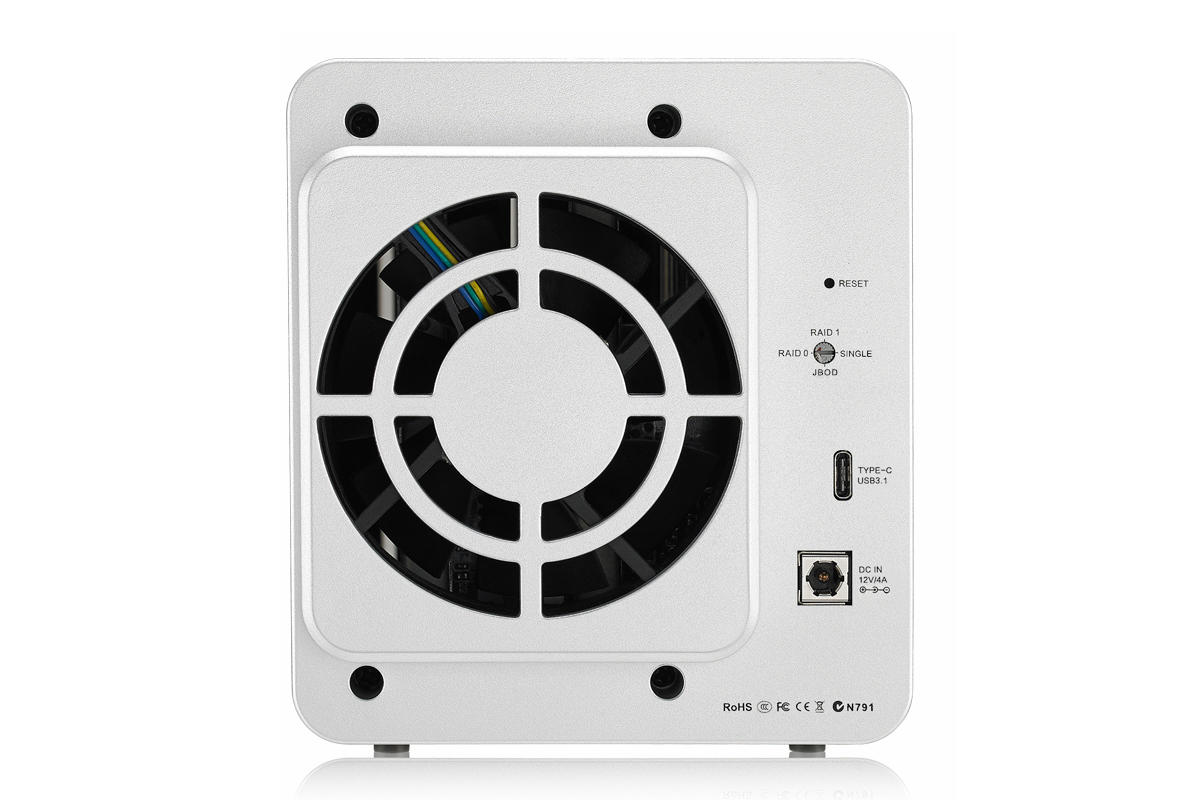 On the back of the D2-310 is a micro-rotary switch that selects the RAID or non-RAID mode of operation. RAID 0 and 1 are available, as well as JBOD (concatenated storage in this case), and separate volumes—i.e., two separate drive letters. That's about it, aside from the reset button, power jack and orientation-neutral Type-C port. TerraMaster includes a Type-C to Type-A cable. You're on your own for Type-C to Type-C.
Performance
We tested the D2-310 and its ASMedia ASM1352R-Fast controller with a pair of Seagate 1TB, ES.2 hard drives, as well as a pair of OCZ Trion 150 MLC SSDs, to get a better handle on its possible top speed. With hard drives, the unit managed 230MBps reading and 228MBps writing, just about double the speed of the drives when they were tested individually. That's as good as you'll get with any product. Our only other RAID 0 tests have been with units sporting faster hard drives, so we ended the comparison there.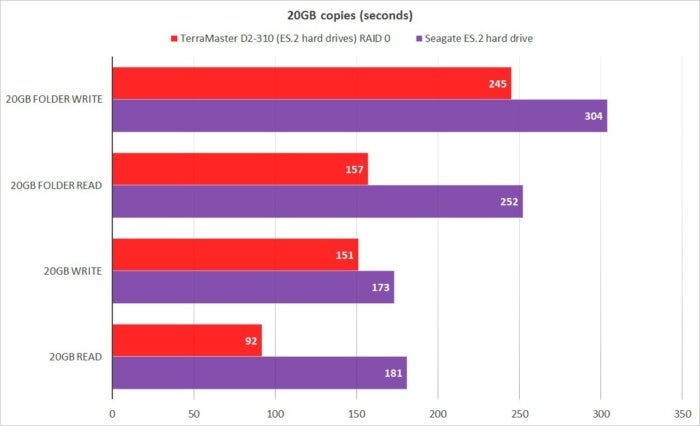 [Source"pcworld"]