What TeamBuilding Looks Like in Other Countries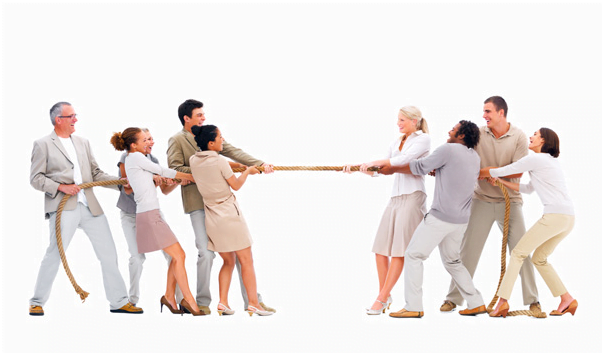 As competition increases and companies grow, workers feel stretched in their responsibilities. Therefore, it is important that executives offer something special to boost employee self-esteem. One way to accomplish this is with team-building activities. This simple gesture makes workers happier and more productive, but it also helps executives deal with the challenges of running a business.
Key Advantages
Numerous advantages go handinhand with teambuilding. Following are a few examples so that you can see for yourself just how important this event is to your employees and customers.
Building the Business – To achieve success in building your business, you need to equip your staff with the right education and tools. As part of your planned team-building event, incorporate some educational activities into a day of fun.
Transitions – No matter what change your company is going through, your employees probably feel uncomfortable to some degree. To put their minds to rest, consider hosting a team-building event that will allow your workers to leave work at the office and feel confident because of your support.
Employee Value – Everyone likes to get kudos from time to time. In appreciation for your employees' hard work and dedication, host a team-building event. Since this is all about your employees, gather information ahead of time to determine the type of activity they would like to see.
Improved Employee Relations – The combination of too much work and not enough time leads to tension among employees. With team-building activities, your staff will get better acquainted and have fun. When back at work, be prepared to see an improvement in employee relations, which reflects on the quality of service provided to your customers.
Based on various factors, you can organizea team-building event that lasts a two to three hours, a full day, or several days and nights. Regardless of the activities that you decide on, the goal is to create an event that is fun yet educational.
Hot Team-Building Trends
When conducting research, you will come across traditionalactivities that executives from around the world rely on,as well as emerging trends, such as virtual reality and charitable work. Whether your employees are having a virtual reality experience or repairing a home for someone with a disability, the event is memorable and rewarding. Following are some of the more interesting and action-packed team-building activities from eight different areas.
North America
Team-building activities in the United States and Canada are quite similar. In the U.S., participating in charity work is one of the most popularoptions. Although you can find multiple charitable organizations that need help, Habitat for Humanity is one of the most respected. Even if your employees are unaccustomed to doing this type of work, once they see the gratitude on the faces of the people who plan to move into the home, they will have confirmation that stepping outside of their comfort zone was the right thing to do.
Charitable work is an important activity team building in Canada, as well. However, in this country, company executives also love adventure. A few examples of the favorite activities include a murder mystery dinner or weekend getaway, culinary classes, and even boat building. Regardless if the team-building event is inside or outside, employees of Canadian companies know to expect something incredible.
Britain
Britain executives have a reputation for offering their workforce fun and exciting team-building activities. Although cooking classes, dance classes, yoga classes, and other similar activities are popular, most employees in Britain appreciate events that serve alcohol. For instance, while on a long boat ride, relaxing and enjoying beautiful scenery, workers can sip on fine wine or cocktails.
Because many executives in Britain are incredibly creative, employees in this country enjoy some of the more engaging team-building activities. Organizing events that are exciting, fun, and educational helps workers learn how to interact and communicate more effectively while at work.
Australia                                                                                              
The great thing about choosing obstacle courses as a team-building activity is that workers are not required to be athletic. In fact, employees with little physical ability make the event more fun. Regardless of how well people do, they can laugh at the end of the day about the successes and mishaps while covered in sweat and dirt.
Germany
Company executives in Germany choosesomewhat physically challenging team-building activities,such as whitewater rafting, hiking, and rock climbing. However, for the employees who prefer something a little more laidback, geocaching is another emerging trend. With so many team-building programs in Germany, it is easy to find an activity that everyone enjoys. For the most part, teambuilding in Germany focuses on building trust, boosting productivity, and encouraging better employee engagement.
France
Team-building activities in France are amazingly fun. Whether the event includes a sightseeing tour, oenological gathering, treasure hunt, GPS rally, detective investigation game, wine making, video game playing, whiskey tasting, or something else, in France, team building is about action. The activities commonly chosen teach employees to interact and communicate.
Asia
Companies in Asia are known for being efficient when conducting business. Everything is organized and wellplanned. This same efficiency is evident in the chosen team-building activities. For instance, short games are valuable in that they are fun while promoting good communication. However, these games also allow workers to feel comfortable about sharing unique business ideas and strategies.
Norway
In addition to being beautiful, Norway offers some of the most popular team-building events in the world.Activities like gambling, dressing up for a formal costume ball, enjoying Oktoberfest and all of its food and drinks, culinary classes taught by true master chefs, kickoff activities and more are common. In each situation, employees are required to collaborate, which builds solid relationships. This is what team-building activities and events in Norway are all about.
Valuable Lessons and Opportunities
In looking at each of the areas listed, you can see that team-building activities and trends vary. For your upcoming event, you can conduct further research on these countries, as well as others. While some of the team-building activities look pretty straightforward, there are some with unique characteristics. As long as your event is loaded with fun and educational, it will be a huge success.