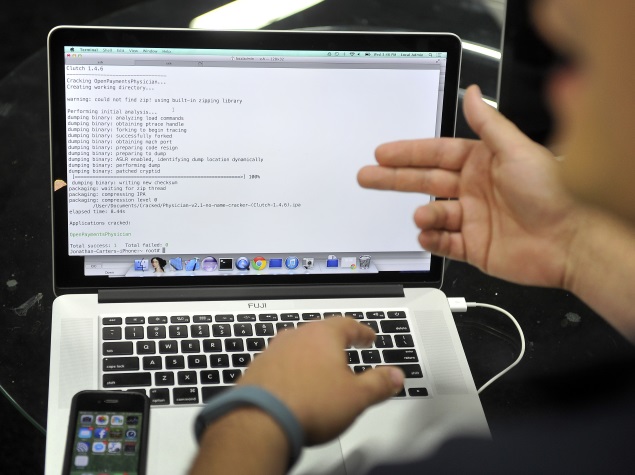 Indian IT industry body Nasscom and the Data Security Council of India on Monday set up a task force to make the country a global hub for providing cyber-security solutions.
The National Association of Software and Services Companies (Nasscom) cyber-security task force will also develop cyber-security research and development (R&D) plan and a skilled workforce on experts in the domain.
NIIT chairman Rajendra Pawar will head the task force, with members from the IT industry, user organisations like banks and telcos and representatives from the government and academia.
"Securing the cyberspace has become a priority for governments, businesses and citizens the world over. In line with the prime minister's vision of making India a cyber-security expert nation and his recent exhortation to the industry, we have created the cyber-security task force," Pawar said in a statement.
The task force will focus on four pillars of industry development, policy enablement, technology development and skill development.
"The task force will study the cyber-security ecosystem to identify issues and develop an action plan to address priority issues," said Nasscom chairman Mohan Reddy.
The task force will explore opportunities for the IT industry in the global cyber-security space and facilitate stakeholders to develop technologies required in the global market.
"As cyber-security is multi-dimensional, nations have to frame laws, promote security practices, incident management, information-sharing mechanisms and educate users about it," said Nasscom president R. Chandrashekhar.
"Cyber-security has emerged as a key facet of national security. The initiative is an effort to optimise the role of the industry at the national and international levels," said DSCI chairman and former home secretary Gopal Pillai.
The task force will aim at building the cyber-security industry in India and having 10 percent market share by 2025 from one percent currently, a trained base of one million certified and skilled cyber-security professionals and about 100 security products across the country
["source-gadgets.ndtv.com"]