Tag archives for young
Need a vacation but don't have tons of money? Traveling can seem like an impossible luxury for us twenty-somethings. But with diligent planning and research, your next trip could...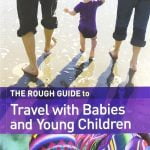 It should not be a stressful affair when travelling with your kids, so think positive and smile – you're on vacation! (illustration: RL) SINGAPORE: I am a mother of...