Tag archives for Weapon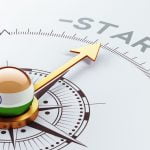 India juggesnaut pushes forward: 2018 is the year India's GDP overtakes France and UK in dollar terms. These are just the early tidings. Over the next decade, it would be...
WORLDWIDE – Regular readers of the Handy Shipping Guide will know that we have had several stories in therecent past (and a host going back over the years) concerning the...