Tag archives for Viveport
HTC has introduced a virtual reality video platform of its own on Vive'sthird birthday, and it will even work on its competitors' headsets. The new service called Viveport Video will...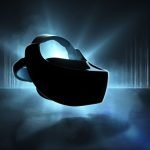 HTC has announced that it will increase the price of its monthly Viveport Subscription on March 22. Here's how to ensure you're locked into the current tariff for the rest of 2018,...