Tag archives for Telus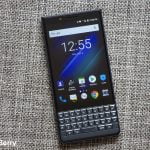 The big three in Canada have kicked off their March deals, and right now, folks looking to move into a new BlackBerry KEY2 LE can save $100 off the regular price...
The carrier Telus has some problems with the Marshmallow updates for the Samsung Galaxy Note5, Galaxy S6 edge, and Galaxy S6 edge+. Previously the Note5 and S6 edge+ were...