Tag archives for Hyderabad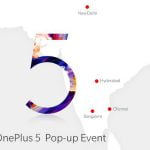 HIGHLIGHTS OnePlus 5 pop-up events will be held on June 23 and June 24 Limited number of OnePlus 5 units will be up for purchase at the events Anyone...
Disgruntled Uber cab drivers would be staging a one-day hunger strike in Hyderabad on Friday against denial of promised incentives and business by the management. The drivers working for...