Tag archives for collaborate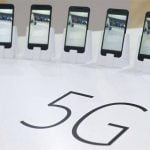 Qualcomm and Nokia said that they are collaborating to conduct interoperability testing and over-the-air field trials based on the 5G New Radio (NR) Release-15 specifications being developed by 3GPP. The testing and trials intend to...
Japanese carmaker Toyota on Tuesday announced it will collaborate with US tech giant Microsoft to improve services for cars connected to the internet in the future. The auto giant...