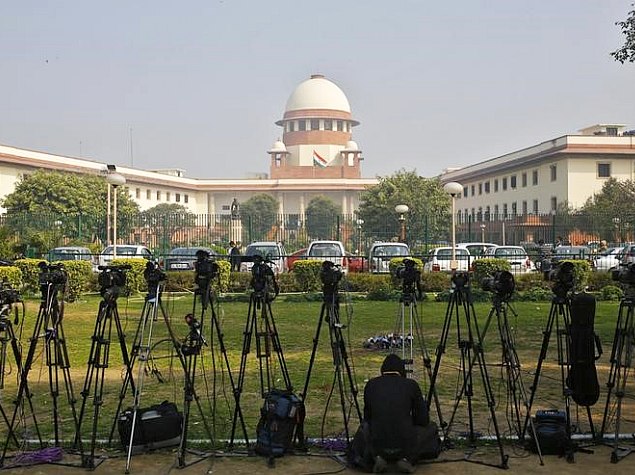 The Supreme Court on Thursday dismissed a batch of petitions filed by various telecom companies, including Vodafone and Bharti Airtel, seeking extension of their spectrum licences.
"We see no merit. The petitions are dismissed," a bench headed by J Chelameswar said.
The Supreme Court had reserved its verdict on a bunch of similar petitions filed byBharti Airtel, Idea Cellular, Vodafone Mobile Services and Loop Mobile India which had sought extension of their 20-year spectrum licences by another 10 years.
The telecom operators had challenged the government's decision to reject their applications for extension of their licences and auction the spectrum surrendered by them.
While telecom companies have argued that the terms and conditions of their 20-year licences state that they were extendable by another 10 years, the government has argued that the norms say it "may" extend the licence, and hence the matter was at its discretion.
The operators had earlier sought a stay on the auction, saying the spectrum, for which the 20-year licence has expired, should not be put on the block.
On March 23, the apex court had rejected the plea to stay the spectrum auction but agreed to hear the case expeditiously and ordered that the companies would participate in the auction without prejudice to the rights they claim on licence extension
["source-gadgets.ndtv.com"]