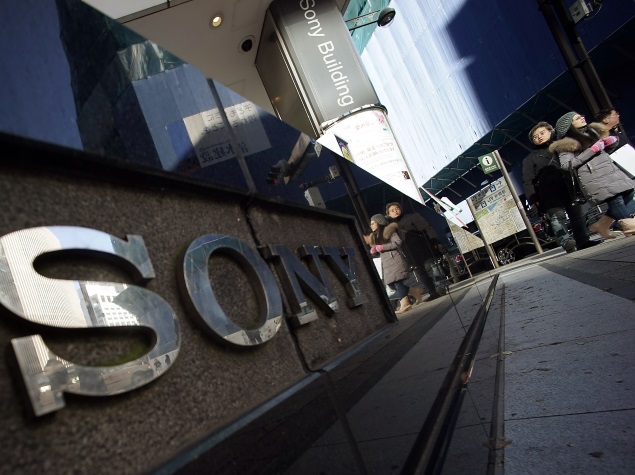 Sony Corp expects its sensor sales to grow about 20 percent this fiscal year amid strong demand from Apple Inc, even as it aims to diversify its client base to prevent volatility, a senior executive said on Tuesday.Tomoyuki Suzuki, head of Sony's device solutions business including sensors, said he expected sensor sales to grow by about JPY 100 billion ($804 million) to 550 billion in the year to March.
That would be slightly slower than the 40 percent rise in the previous year, but Suzuki said demand was so strong the iconic Japanese tech company was struggling to keep up in a sign of continued strength for a unit seen crucial for the firm's turnaround plans.
"We're seeing very good demand at the moment," he told Reuters in an interview. "We don't have slack."
Sensors have emerged as one of Sony's strongest products in the past few years as its TV and mobile operations struggle. While it has fallen far behind Apple and Samsung Electronics Co Ltd in the smartphone race, the company's sensors are used in those rivals' newer handsets.
Suzuki said Sony was aiming for a diverse client base, showing he is wary of depending too much on Apple, widely seen as the Japanese firm's biggest customer for sensors.
"We want to be inside a variety of customers," he said.
"When it comes to semiconductors, if you can't make use of capacity you quickly end up with a loss. So if you want to avoid that volatility the important thing is to have a good balance with several customers."
While the company does not officially disclose its client list, industry sources say Apple is its biggest customer, followed by Samsung and Chinese smartphone makers including Xiaomi.
After years of profit downgrades and strategic drift, Sony has turned a corner this year with a restructuring that has involved shedding 15,000 jobs, exiting PCs and spinning off its TV business.
Sony expects operating profit to more than quadruple this fiscal year to its biggest in seven years, boosted by strong sales of camera sensors and cost cuts.
Its shares are up 83 percent year-on-year.
["source-gadgets.ndtv.com"]