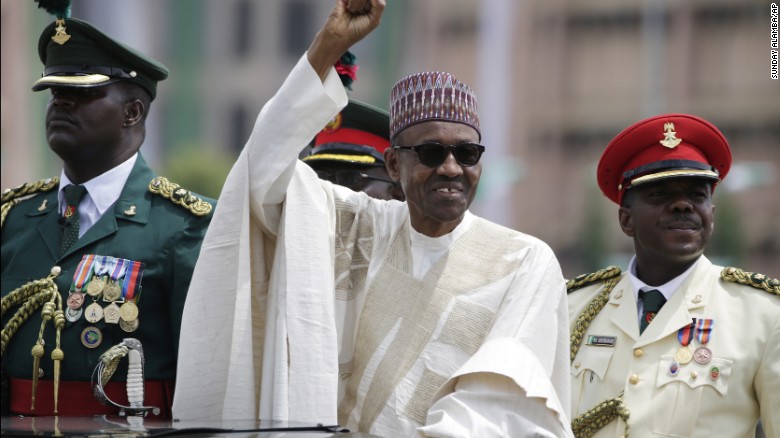 As President Muhammadu Buhari is sworn in, Nigerians took to social media to offer their "to do" list for the new president's administration.
In the capital of Abuja, crowds gathered beneath gloriously sunny skies en masse in Eagle Square to witness Buhari take the oath of office.
As with the elections, social media was front and center during the colorful celebrations.
The president and his team proved adept at using social media tools such as Periscope, which they used to live stream the ceremony for those unable to attend. And within an hour of taking office, his official accounts, handles and social bios had been updated.
Thousands of Nigerians jumped online to voice their opinions on their priorities for Buhari, who won the election in March.
["source-edition.cnn.com"]