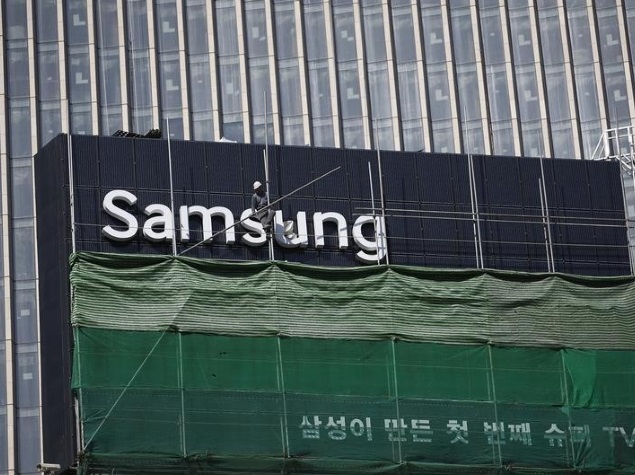 Tech giant Samsung Electronics Co Ltd plans to offer a mobile payments function in a smartwatch to be launched in the second half of the year, South Korea's Electronic Times newspaper reported on Monday citing unnamed sources.Samsung would use near-field communication (NFC) technology to support mobile payments on the smartwatch, the report said. This is the same technology Apple Inc uses for the Apple Pay function supported by its smartwatches.
The South Korean firm has said that its Samsung Pay mobile payments service, which supports NFC technology, will be available with "select partners" in July. The company did not immediately comment on the report.
Apple is expected to introduce some changes to its Apple Pay service at WWDC on Monday. The service, which launched last year, reached deals with big banks and other credit card issuers to receive 0.15 percent of the value of each credit card transaction, the journal said on Friday. Apple collects a half-cent per purchase on bank debit cards, it said.
Changes to Apple Pay expected to be introduced by the Cupertino giant include adding the ability to track rewards program information.
In the meanwhile, a report indicates that Google's new mobile phone payment service, Android Pay, will not garner any transaction fees from credit card companies, which may put pressure on competitor Apple to drop or lower its charges.
Google's service will not receive any fees for the transactions, the Wall Street Journal reported, citing unidentified people familiar with the situation. It said Visa and Mastercard have made their "tokenisation" card-security service free, which prevents payments services from charging fees to issuers.
["source-gadgets.ndtv.com"]