We've probably said this way too many times in the past, but at the risk of repeating ourselves yet again – the Gear S2 is something different. It stands out among the sea of Android Wear devices and offers a freshly reimagined experience, all courtesy of Samsung and its own vision for wearable tech
A lot of the watch's uniqueness stems from the custom Tizen OS that powers it and the vast level of customization and broad feature integration the Korean giant has managed to achieve. Don't believe us? Well then just take a quick look at our in-depth Gear S2 review. And it seems Samsung is still hard at work, trying to make it even better. Reports are coming in about a new firmware update for the watch, already rolling out in its home market.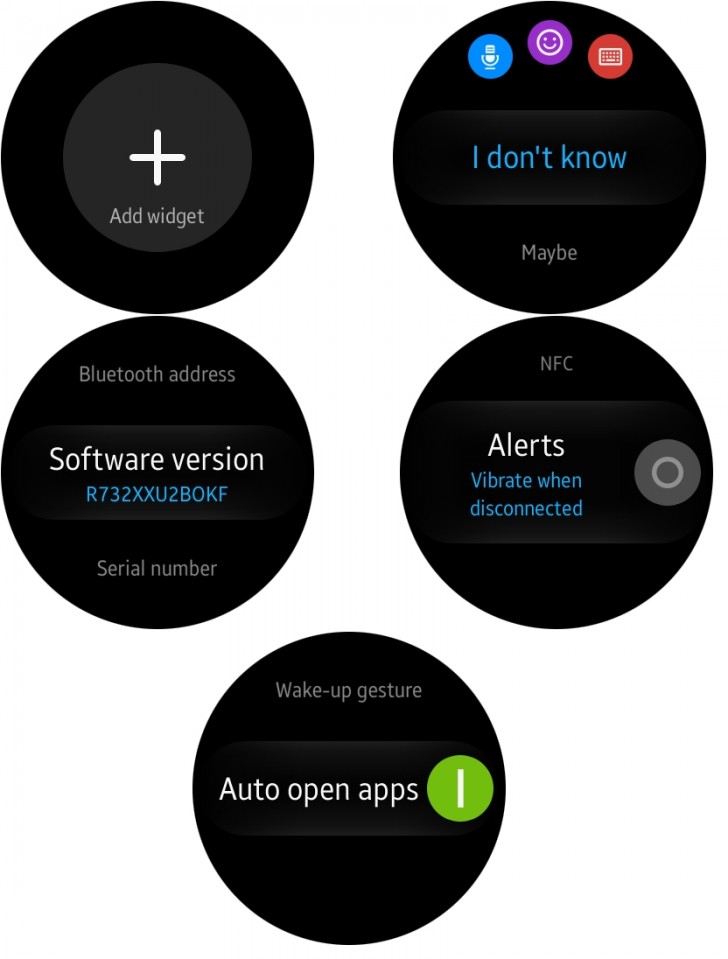 Its build number is R732XXU2BOKF but it doesn't come with an official changelog. Luckily, one senior XDA member, going by the name of supersoulfly, has really done his best and dug deep to sum up all the changes he noticed.
It now says "add widget" under the + symbol when you scroll all the way right.
When you scroll right on the watchfaces menu there's an option to "Add template" now. It then lets you choose from the watchfaces that can be stylized and make a new face from them.
On a notification, when you swipe up to dismiss, it now shows a trash can.
For a notification reply, the emoji symbol has been replaced with a more traditional circle happy face.
There is an "Auto open apps" option, which means apps will open when you stop rotating the ring on them.
Also in the settings under "connections" there's an alert option now to be notified via vibration when disconnected from your phone.
Under the display setting there's now a screen timeout option. 15 secs, 30 secs, 1 min, or 5 minutes.
New apps added: a world clock, starbucks, a korean navigation app, and the flipboard news briefing app. There's also a few watchfaces added, nothing new, same ones shown at the initial unveiling. All of them can be uninstalled
There's a notification indicator option now also in display. It will make a little orange circle appear on your watchface until you've viewed the notification. Only works if you don't have notifications set to automatically turn on your screen in the Gear Android app.
When reading the text of a notification, it will make the font larger if you double tap the screen.
International availability for the Gear S2 is still quite limited, but preliminary sales reports are showing great promise for the wearable with initial batches selling out in minutes. In China, the watch is priced at CNY 2,198 (around $350) for the standard model and CNY 2,398 (around $380) for the Classic model and units go for roughly the same in the US and UK, but are still hard to come by.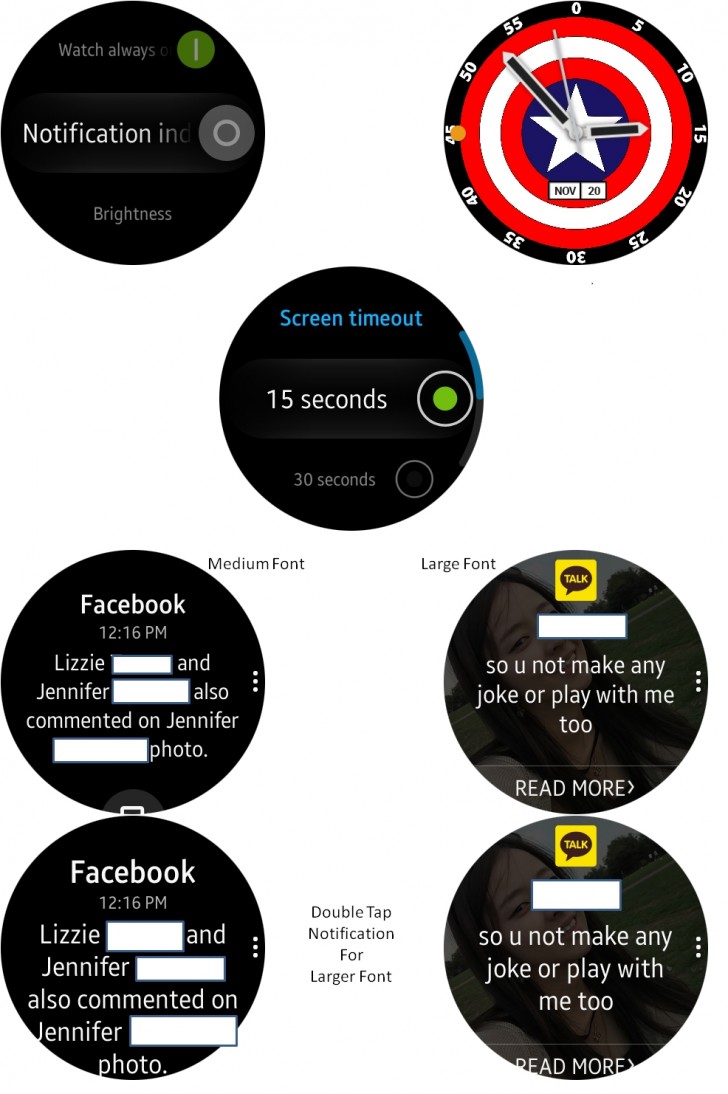 ["source-gsmarena"]