Rumor says Sony Xperia F8331 will be launched as Xperia XR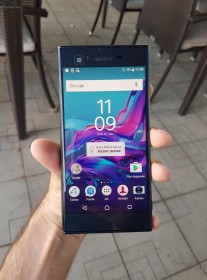 The Sony Xperia F8331 – which has been the subject of a handful of leaks already will be launched as Xperia XR, according to a new report.
The source says that the device is expected to be made official in September at this year's IFA show in Berlin – in case you missed, Sony has already confirmed its presence at the trade show.
To refresh, the following Xperia F8331 images have leaked so far.
As for specs, rumors say the phone will be powered by Snapdragon 820, sport a 5.1-inch display, and will also be capable of recording 4K video with both of its cameras. A USB Type-C port – which would be a first for Sony – is also tipped.
[Source: GSMARENA]